Supercomputing 2018 in Dallas!
The International Conference for High-Performance Computing, Networking, Storage, and Analysis.
Solutions On Deck
The Boston Igloo Nebari utilises modern GPUs to perform storage-processing operations and can be configured as an alternative to RAID in the same environments that RAID solutions are typically used, in addition to enabling many new processing solutions.

Developed in partnership with Excelero, this revolutionary NVMe over Fabric solution delivers a scalable converged infrastructure for next-level production. The Flash-IO Talyn solution delivered a sequential read of 44GB/s using 4MB blocks and a random read of 840k IOPS using 4k blocks when paired with NVIDIA DGX-1 during benchmarking.
Read our latest press release including our impressive benchmarks!

Featuring 8x NVIDIA® Volta® V100 GPUs in 4U connected by NVLink®, the Boston ANNA XL can be optimised for your Deep Learning applications.
Why Volta? From scientific discovery to Artificial Intelligence, high-performance computing (HPC) is an important pillar that fuels the progress of humanity. Modern HPC data centres are currently solving some of the greatest challenges facing the world today. With traditional CPUs no longer delivering the performance gains they used to, the path forward for HPC data centres is GPU accelerated computing. NVIDIA Tesla V100 powered by NVIDIA Volta™ architecture is the computational engine for scientific computing and artificial intelligence.

Intel Select Solutions are developed with partners who are deemed to be leading datacentre and service providers. These Intel-verified solutions are aimed to speed selection and deployment of datacentre and communications network infrastructure. Purchasing Intel Select Solutions is the fastest path to infrastructure transformation!

NVIDIA will be on our booth at Supercomputing 2018 to run a live HPC Visualization demo! Get in contact for insider knowledge.

Join us for Happy Hour!
Are you at Supercomputing 2018? Head to booth 4035 on Tuesday and Wednesday from 2:00 pm to join our partners, Caringo, for 3 hours of drinks!
Make sure you drop by and talk to the team about how our joint partnership can unlock the true potential of your data.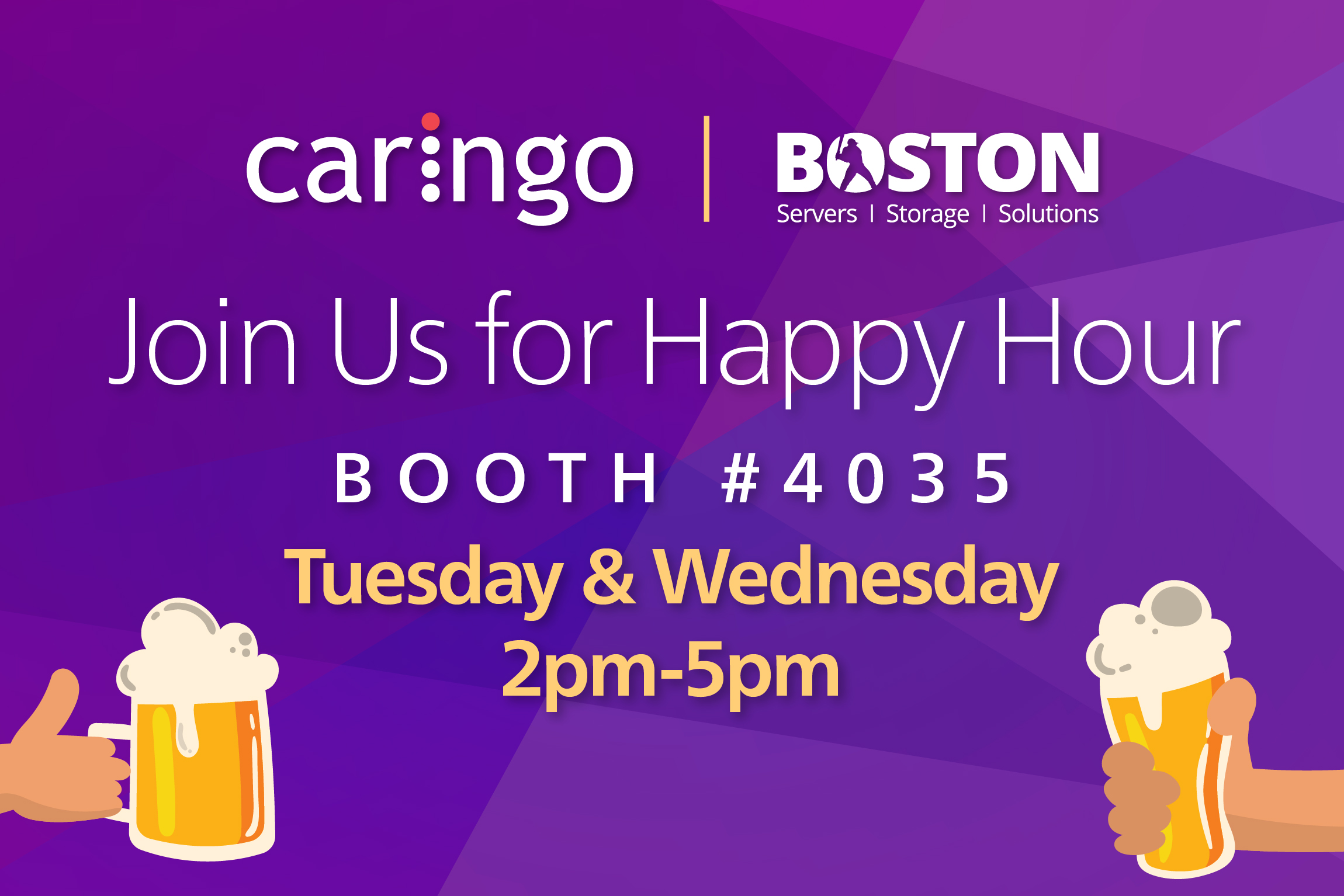 Event Details