The service covers hardware purchased from Boston within the specified service period. During this service period, Boston Limited may provide parts for replacement along with a qualified Engineer to carry out the work outlined. This applies only after diagnostics have been performed and a replacement part has been confirmed by our Technical Team to resolve the reported issue. Further diagnostics may be performed onsite at the Engineer's discretion.
On-Site warranties can be taken out for a period of 1 to 5 years, with special agreement additional years can be added. We offer three levels of warranty service so that our customers can personalise their chosen warranty to fit their requirements, which will be outlined below.
Note - An onsite warranty means that where available, a replacement part will be shipped with an engineer for replacement when the original part has been deemed faulty. This does not guarantee stock availability for immediate delivery, as items are provided on a best endeavors' basis. If you require guaranteed stock availability for replacements, additional warranty with a spares kit will be required. This upgrade can be quoted by your Account Manager when quoting your order.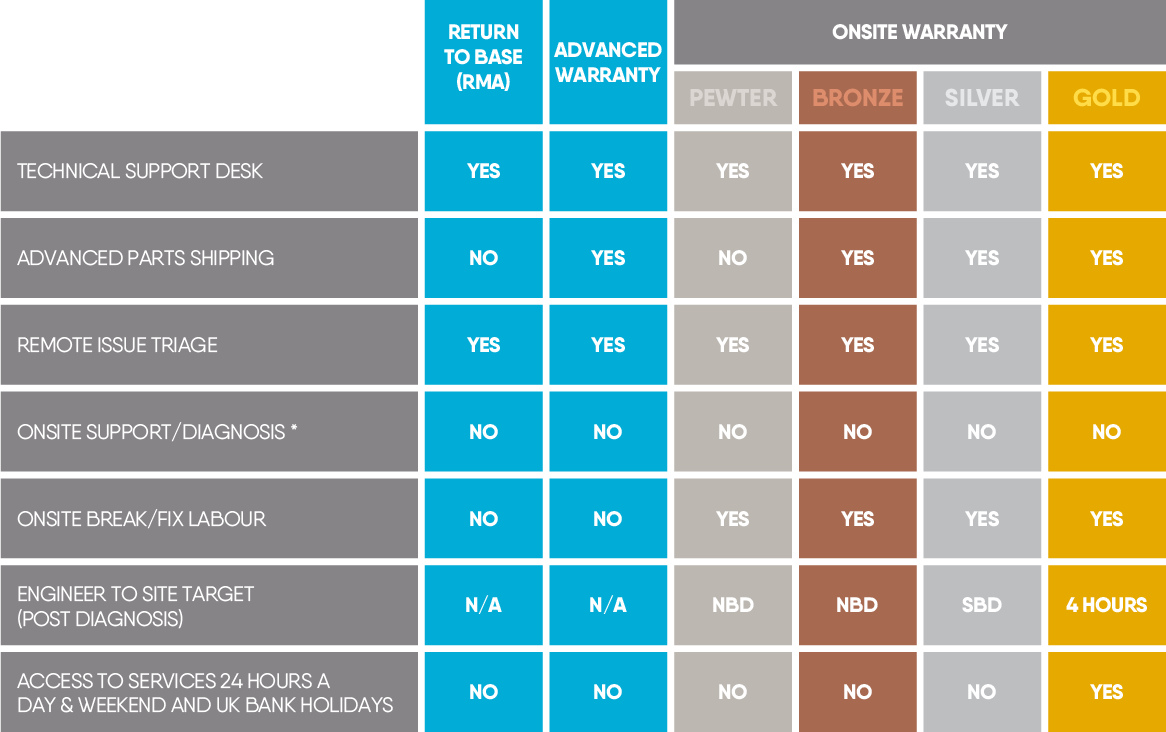 *Onsite Warranty does not include onsite support and diagnostics: Service requires local customer representative to support triage.
For guaranteed parts shipping from UK spares hub to UK last request by 15:00 or Internationally by 11:00 (GMT/BST).