ZDNet recently got to test our Boston Quattro 12256-T Knights Landing server, here's what they thought...
27 April 2017 Source: ZD Net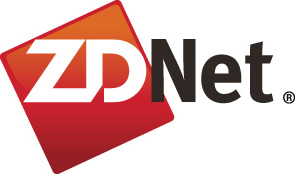 Editors Rating 9/10 - Outstanding
It may look just like another rack-mount server, but in order to understand what Boston's Quattro 12256T is all about you need to be familiar with Intel's Xeon Phi processor, which is far removed from the regular Xeon CPUs typically found in such systems.

Developed as an alternative to market-leading NVIDIA Tesla and AMD FirePro GPUs, the Phi takes the same approach of dumping complex chip architectures in favour of a huge number of much simpler cores. Equipped with their own RAM and high-speed interconnects linking all the cores together, GPUs were originally developed to handle graphics processing but can also be used alongside a conventional CPU to offload parallel processing workloads and, thereby, boost the performance of HPC applications.
On a Quattro fitted with standard Xeon processors there's usually a small amount of disk or SSD storage located within the sleds themselves, but not on this model. Instead, the storage is arranged across the front of the unit and organised into four banks of three, one per node (server) connected via a passive backplane in the centre of the chassis.
It's also worth noting that, even though each sled contains an independent server with up to 72 cores (288 threads), Xeon Phi processors are designed to work together to build highly scalable processing clusters containing tens of thousands of nodes to handle massively parallel workloads. To this end the review machine was fitted with Mellanox InfiniBand PCIe adapters (one per node), although there are Xeon Phi variants available that come equipped with Intel's own Omni-Path fabric on-board. These are identified by a protruding connector on the processor designed to fit into a gap in the motherboard socket to take the cables for connection to an external switch.
The key to positioning the Boston Quattro 12256-T, and Intel's Xeon Phi in general, is understanding that it's not your everyday Xeon server. It's not designed to run Windows (although it can) or Windows applications, and it's certainly not a virtualisation platform. Neither does it make a good platform for cloud applications. For all these reasons, it should not be considered as an alternative to standard Xeon-based servers for the majority of enterprise IT projects.

Where it scores best is in handling workloads that can be broken down into multiple processing streams and spread across hundreds or thousands of cores in parallel. Workloads such as DNA sequencing, for example, or deep learning, big data analytics and complex modelling.