Solutions Featuring 7 Year Long-Life Product Availability Optimized for Commercial, Industrial, Medical and Military Embedded and Internet of Things (IoT) Applications
Wednesday, 2 September 2015 Source: http://www.supermicro.com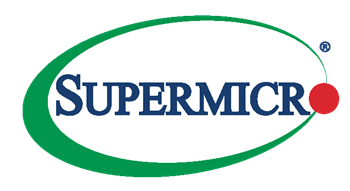 San Jose, CA, September 1, 2015 - Super Micro Computer, Inc. (NASDAQ: SMCI), a global leader in high-performance, high-efficiency server, storage technology and green computing announces immediate availability of embedded motherboard and system solutions supporting the new 6th Gen Intel® Core™ processor family (codename Skylake). New compact motherboards and system solutions targeting embedded applications in commercial, industrial, medical and military industries offer increased compute and graphics performance with greater energy efficiency. These new solutions offer advanced features such as Intel® Software Guard Extensions (Intel® SGX) and Intel® Memory Protection Extensions (Intel® MPX) that boost security when combined with Supermicro's IoT gateway (SYS-E100-8Q) providing the most robust edge-to-cloud infrastructure.
"Supermicro's next generation embedded products offer the best performance, efficiency and feature sets in their class with support for the new 6th Gen Intel Core processors," said Charles Liang, President and CEO of Supermicro. "Our expanded solution portfolio covers the widest range of applications from commercial to Industrial, medical and military applications. When combined with our IoT gateway, Supermicro offers total end-to-end infrastructure solutions for the most mission-critical, data dependent operations and applications."
"The new 6th generation Intel® Core™ processor family offers dramatically fast CPU and graphics performance, a wide range of power and feature scalability, and new advanced features that boost IoT designs from the edge to the cloud. Supermicro's choice to incorporate 6th generation Intel® Core™ processors in its latest line of products benefits from Intel's latest technologies which allows them to deliver a unified solution for their customers spanning a wide range of performance, price and capability.", said Samuel Cravatta, IOTG Product Line Director.