Software specialist introduces comprehensive driver update for its storage software to ensure highest stability and compatibility with latest hardware
11 June 2015 Source: http://http://www.open-e.com/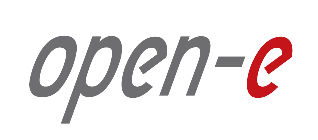 Atlanta, Georgia - Munich, Germany - June 10, 2015: - Open-E, a leading developer of innovative data storage software used for building and managing high-performing NAS and SAN storage environments, today released the update up16 build16323 for its software Open-E DSS V7 (Data Storage Software V7).
In the major update for the XFS-based storage software, Open-E's developer team compiled many smaller patches and fixes from the last months. Krzysztof Franek, CEO and president of Open-E, on the new update: "By including the latest drivers, management tools and small updates created for specific cases, this update ensures high stability and compatibility with the latest storage hardware that customers expect from Open-E DSS V7."
The new drivers implemented into Open-E DSS V7 include the 40GbE Intel XL710 Family for hardware optimization and off-loads for rapid provisioning of networks as well as LSI MPT Fusion SAS 3.0, a single device driver that supports all Fusion-MPT based I/O controllers.
Updates for network controllers cover the following:
Broadcom Tigon3 Ethernet controllers
Chelsio T4 Network controllers
Emulex 10 Gigabit Network controllers
Intel Gigabit Ethernet Network controllers
Intel Gigabit Ethernet Network controllers
Intel PRO/1000 Network controllers
HP Smart Array controllers
VMware paravirtualized hardware
Furthermore, the software now includes drivers for Areca arcmsr adapters and LSI MegaRAID SAS adapters. Regarding management tools, LSI MegaRAID Storage Manager, HP Smart Array and ethtool were updated by the developers. And lastly, the Apple Filing Protocol (AFP), File Transfer Protocol (FTP) and Network Time Protocol (NTP) have now been improved.
The software update can be downloaded on Open-E's website: http://www.open-e.com/download/open-e-data-storage-software-v7/