Innovative LinkX solutions maximize ROI by easy installation, superior performance, maximum scalability and high reliability
Monday, 10 March 2014 Source: http://www.mellanox.com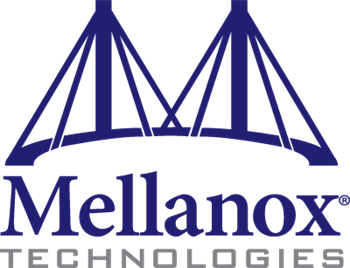 OFC, SAN FRANCISCO, CA - March 10, 2014 - Mellanox® Technologies, Ltd. (NASDAQ: MLNX), a leading supplier of high-performance, end-to-end interconnect solutions for data center servers and storage systems, today announced its LinkX comprehensive product portfolio of cables and transceivers supporting interconnect speeds of 10, 40 and 56 gigabit per second for both Ethernet and InfiniBand data center networks.
As data centers transition to Open Platform and open standards, including Software Defined Networks (SDN), Open Ethernet and Open Compute Project (OCP), interconnection solutions in a generic form factor which are highly reliable and scalable are required for data center connectivity. The broad LinkX portfolio provides the right technology for these applications:
Cost-effective LinkX copper cables connect QSFP ports for short reaches
VCSEL transceivers and Active Optical Cables connect QSFP ports for intermediate reaches
Single mode fiber transceivers connect QSFP ports for long reaches
Patented Quad to Serial Adapter (QSA) can be used to connect a 40G QSFP port to a 10G SFP+ port
Splitters connect a QSFP port on a ToR switch to 4 SFP+ server ports
"A big advantage of LinkX QSFP solutions is our ability to scale to 100Gb/s networks," said Gilad Shainer, vice president of marketing at Mellanox Technologies. "While most LinkX products shipping today are 10, 40Gb/s or 56Gb/s, innovations in silicon photonics and low-power electronics will enable our QSFP transceivers to reach speeds of 100Gb/s and distances of 2 km. It is our plan to make 100Gb/s networks as flexible and as easy to install as 10Gb/s networks today."
To ensure that every LinkX cable or transceiver works the first time and every time, Mellanox subjects its products to a full system test in a stressed environment. Network engineers don't have to waste time debugging a new installation with untested products. With LinkX products, installation experts can bring up new clusters fast; with fewer interconnect problems and fewer product returns.
LinkX interconnect products are subjected to full system testing to Bit Error Rate (BER) 10-15 in order to maximize overall data center performance. BER 10-15 provides 1,000X fewer transmission errors than many competing products. Fewer transmission errors translate to fewer retries, higher system performance, and more revenue generating traffic.
Whether the application is Ethernet or InfiniBand, cloud or Web 2.0, server to top-of-rack, server to storage, or switch to switch, LinkX interconnect products maximize ROI with superior performance, flexibility and scalability.