Posted on 13 April, 2021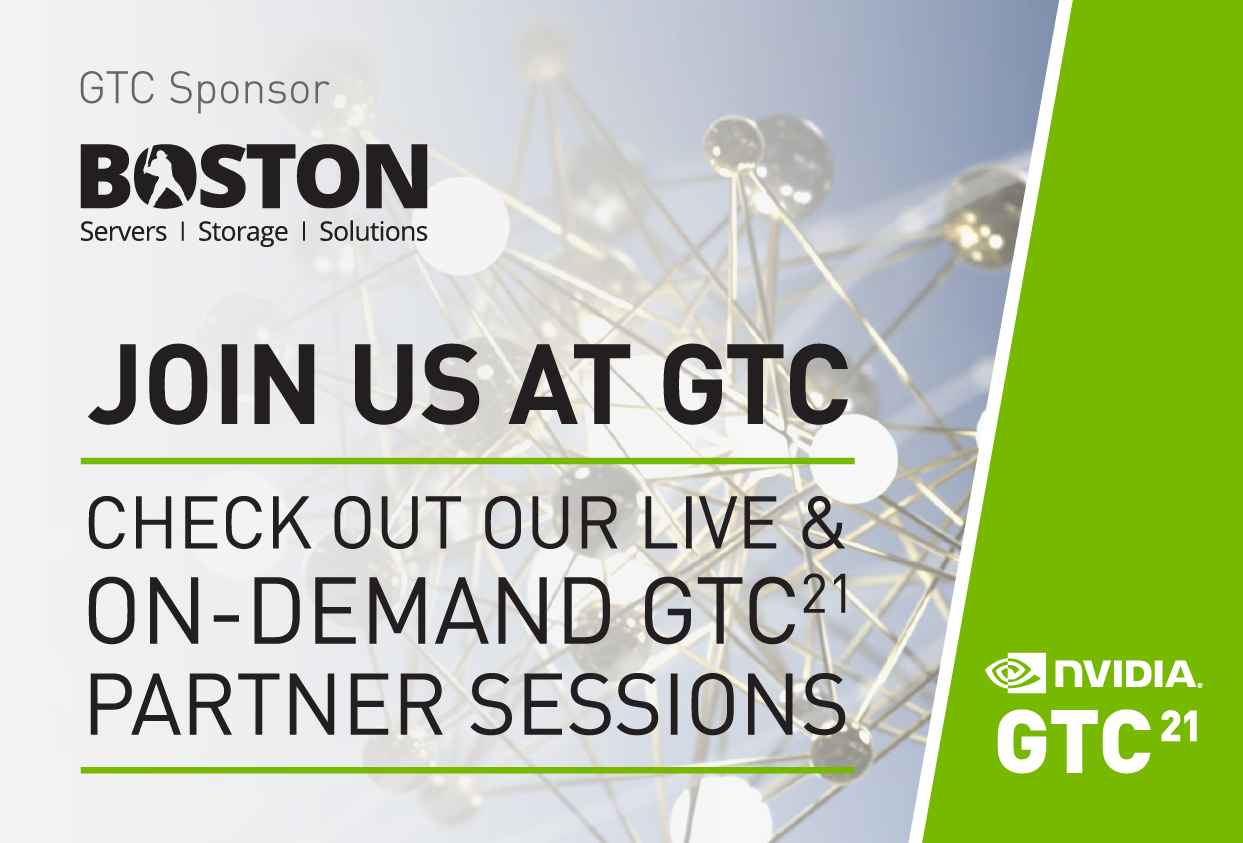 #GTC21 is still underway - in case you missed any or would like to watch them again, all of our partner sessions are now available on-demand!

Boston partnered with InstaDeep Ltd to design an on-prem supercomputer cluster to deliver performance gains, cost savings, and scientific computing at scale over cloud offerings. This supercomputer is hosted on the same premises that hosts also Cambridge-1, the UK's most powerful supercomputer.
If you missed our Simulive, find out how this project came around and how Boston, InstaDeep, and NVIDIA together are powering the AI revolution.

Boston and Cloudalize have been partners for 10 years, and together enabled Cloudalize to deliver computational power (GPU) from the cloud. With Cloudalize, customers and partners can run GPU-accelerated applications and workflows on any device, at any time and from any location. Cloudalize's solutions include managed virtaul workstations (DaaS: desktop-as-a-service), one-click app streaming for high-end experiences (AaaS: application-as-a-service) and managed Kubernetes for AI model training/inferencing (CaaS: computation-as-a-service).
Our session showed how Cloudalize's DaaS solution turns any end-user device (computer, tablet, phone, etc.) into a supercharged computer in just minutes. We also conducted a live demonstrating showing performance increases, generation over generation.

Banks, insurance companies, and trading firms are in the midst of a data-driven revolution, and those that leverage AI intelligently will win. From mitigating risks proactively to creating personalised customer services, "AI-in-a-box" solutions for the financial services industry harness the power of AI to differentiate firms and transform their bottom line.
We introduce a number of solutions and how they were developed, that demonstrated how it is possible to proactively detect threats before they occur, preventing fraud, money laundering, cyber threats, and other risks that businesses face by understanding patterns of illicit behaviour.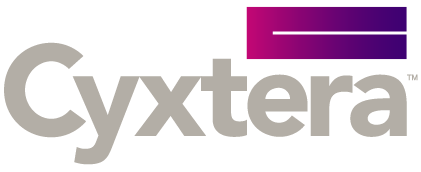 Boston has partnered with a number organisations to embed the powerful NVIDIA DGX A100 into their datacentres, but not all organisations can afford (or even need) all the hardware all of the time. Boston has supported offering on-demand co-location approaches that will accelerate the deployment of AI/ML workloads. Access is easily manage to NVIDIA DGX systems through a simple portal, meaning no more expensive staffing to install the stations. As a result, workloads are easily managed with the security and control provided by single-tenant, dedicated infrastructure combined with the flexibility and agility of cloud.
Boston has been working with Cyxtera to launch AI/ML as a service, and we discussed how that came to be, including the technicals, and shared how the service delivers cost efficiency, time-to-market, flexibility, operational support, and global coverage.