Posted on 29 March, 2021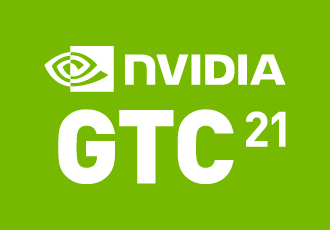 NVIDIA GTC will take place online April 12 - 16, 2021. The conference will kick off with a keynote by NVIDIA CEO and Founder Jensen Huang on Monday, April 12 at 8:30 a.m. PDT followed by GTC talks, Deep Learning Institute (DLI) workshops, panels, and Connect with the Experts sessions. Week two is the GTC "After Party" and will feature the full catalog of on-demand presentations, the research poster gallery, more Connect with the Experts sessions, and attendee networking opportunities like our always-popular Dinner with Strangers.
Do I need to register?
Click here to register for GTC. If you'd like to add on a DLI workshop to your registration, please create a separate DLI registration account here and purchase the workshop of your choice.
How much does GTC registration cost?
NVIDIA GTC 2021 is free for all participants. NVIDIA Deep Learning Institute (DLI) full-day workshops can be added to your GTC Conference Pass for $249 each. Visit the GTC Pricing page for further details.
I completed the registration form. Am I all set?
You're almost done! Please check your inbox for an email with the subject line "GTC Registration Email Verification" to verify your email and complete your registration. Please note that you won't be registered or have access to the event if you don't complete this step.
How do I register for a DLI workshop?
Once you've completed registration for GTC, you can create a separate DLI registration account and purchase the workshop of your choice. If you purchase a workshop prior to GTC registration, please complete the GTC general registration after.
What software will be required to view and participate in GTC sessions and training?
All you need is an Internet connection and a connected device (laptop, tablet, mobile phone). However, we recommend that you update your web browsers to the latest version before joining the event. Once you've registered for a particular session or training, we'll notify you of any additional setup instructions, but all software use during the event will be free and seamless to use.
Can I pay for and access Deep Learning Institute (DLI) training offered during GTC in an on-demand format?
Unfortunately, DLI full-day workshops are live, instructor-led programs and will not be recorded. However, DLI also offers self-paced, online training which you can browse and sign-up for using the DLI catalog. These courses offer hands-on experience with GPUs in the cloud.
How can I build my personal agenda?
After completing the registration process, please click here to log in to your account with the same credentials that you created when registering. You can browse the session catalog and click into individual sessions to add to your personal calendar.