Posted on 24 February, 2021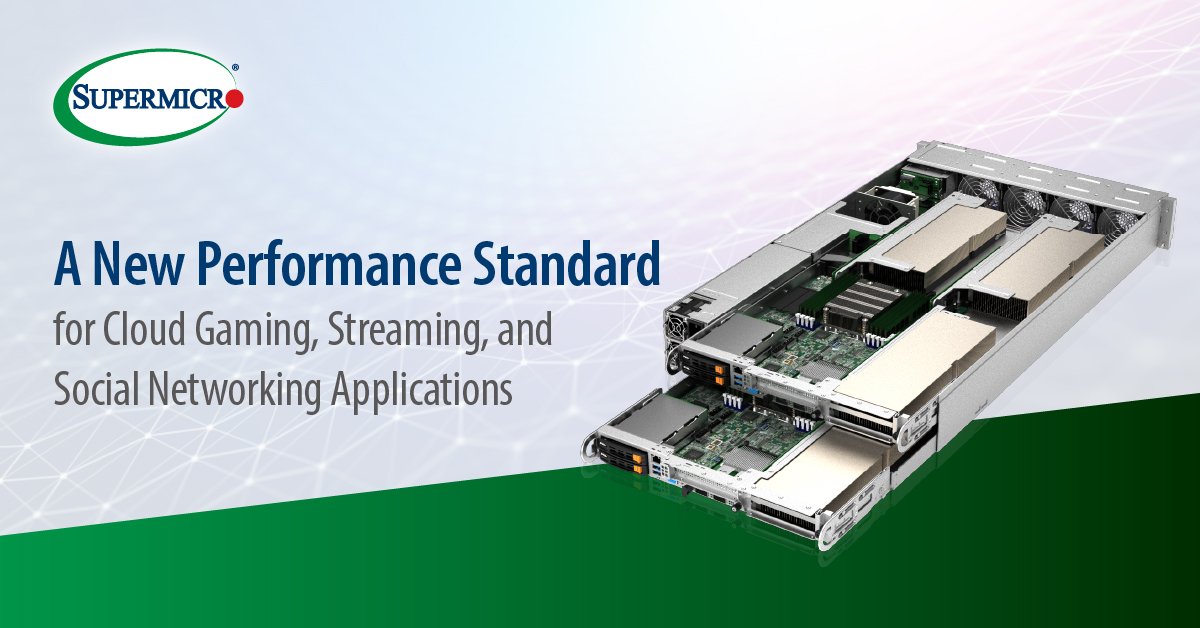 Supermicro announced a 2U 2-Node NVIDIA A100 based GPU System which sets a new level for high-performance, resource-saving, large-scale datacentre GPU solutions.
Supermicro's breakthrough multi-node GPU/CPU platform is unlike any existing product in the market. With their advanced Building Block Solutions deisgn and resource-saving architecture, this is the system leverages the most advanced CPU and GPU engines along with advanced high-density storage in a space-saving form factor, delivering unrivaled energy-efficiency and flexibility.
"Our new 2U 2-node multi-GPU server is the perfect platform for video streaming, high-end cloud gaming, and countless social networking applications," said Charles Liang, president, and CEO of Supermicro. "With our advanced server Building Block Solutions® design, and resource-saving architecture, customer deployments will be the most energy-efficient systems available. Supermicro's market-leading system flexibility and cost savings will deliver uninterrupted performance. We have already experienced overwhelming market interest for this unique platform from global customers."
Powered by AMD EPYC 7002 series and next-generation processors with 64 cores and 128 PCIe 4.0 lanes per node, the thermally efficient, streamlined airflow allows sustained top performance of this dense multi-GPU system. It is ideal for multi-instance high-end cloud gaming and many other compute-intensive data center applications.