Posted on 04 November, 2019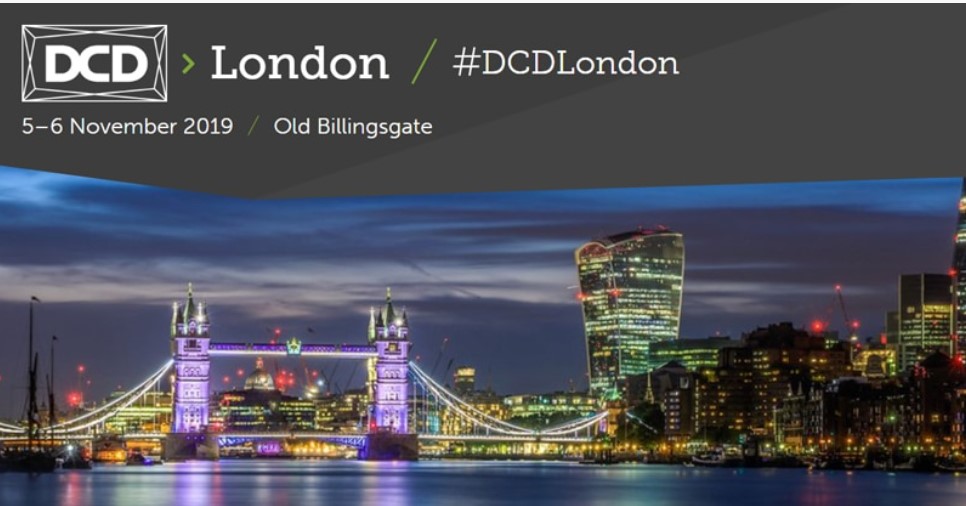 DCD>London is Europe's most in-depth and longest running conference dedicated to the data center and cloud infrastructure industry. It explores the full on-premise/off-premise infrastructure ecosystem, from enterprise to hyperscale, and colocation to edge.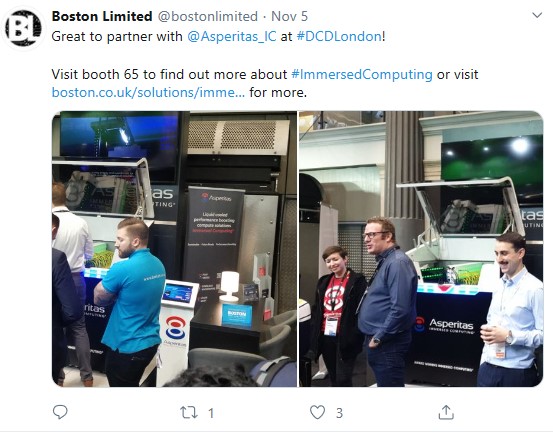 Attendees have been able to experience our Immersed Computing® solution developed in partnership with Asperitas at booth 65. Experts from Boston, Asperitas and coolDC have been coming together on the booth to discuss the future of computing, Green Datacentres and more. Moreover, the booth has also facilitatated a base for the Sustainable Digital Infrastructure Alliance (SDIA), the first alliance created as an authoritative source of industry leaders and information forging the way for sustainable digital infrastructure.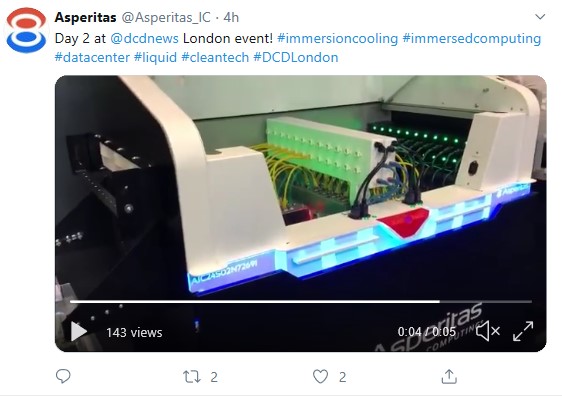 Looking forward to another day at #DCDLondon today in partnership with @Asperitas_IC and @cool_dcs where we are showcasing our excellent partnership and the very cool AIC24 datacentre in a box solution pic.twitter.com/OjaFfAoiqN

— Boston Limited (@bostonlimited) November 6, 2019
We're having a good time at @dcdnews>London. Come and visit us and our partners @cool_dcs, @bostonlimited, Shell and SDIAlliance at our booth 65 today. https://t.co/vjnE0zbxye#ImmersionCooling #LiquidCooling #ImmersedComputing #datacenter pic.twitter.com/ncsYqEWFcn

— Asperitas (@Asperitas_IC) November 6, 2019
On the first day of the conference Maikel Bouricius from Asperitas presented during the keynote session at 4:00PM the benefits of Immersed Computing® and extolled the virtues of the AIC24 solution combined with Boston server technologies.
Solutions powered by Asperitas Immersed Computing® (AIC24)
Two of our four solutions are developed around high performance AMD® EPYC™ 7000 series CPU's. The Fenway AIC24-DSI is offering an ideal platform for generic purposes and cloud with 1536 compute cores, 48TB of memory and up to 960TB integrated storage units. The second AMD® EPYC™based solution, the Fenway AIC24-DST, offers a high density compute platform, with 3072 compute cores, 96TB memory and 768TB integrated storage units - ideal for HPC users requiring high density and performance.
The ANNA AIC24 solution is an Intel® and NVIDIA® based solution developed for high density compute applications with GPU workloads, offering 1056 CPU cores and up to 331.776 CUDA cores on the 72 integrated GPUs originally developed for HPC users, as the demand grows for GPU both in the cloud and on premise, it is an attractive choice for service providers and enterprise. The final solution is the Fenway AIC24-DDW; a multi-purpose solution for cloud platforms including a high amount of integrated storage up to 960 TB and 1056 compute cores.
All AIC24 solutions have been developed based on actual customer needs from different industries, ranging from cloud service providers, enterprise and high performance computing, optimized for Immersed Computing® so they can be warm water cooled. Each solution offers a wide range of flexibility in terms of deployment. Solutions are available as fully contained stand-alone systems for enterprise, through to large scale and mixed purpose data center deployments in any climate. These solutions benefit from the full potential of Asperitas liquid cooled Immersed Computing® technology, offering solutions without noise, without overhead energy and allowing for a potential continuous performance boost of up to 40% more CPU performance compared to air chilled solutions. Last but not least, each system can be utilized for heat reuse using water from warm water cooling technology.
More information can be found here