Posted on 27 September, 2019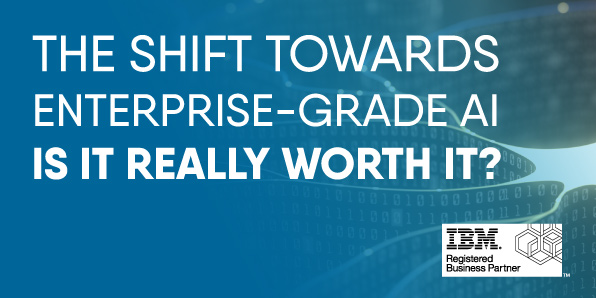 The convergence of HPC and AI seems to be a hot-topic this year - yet companies are struggling over whether to invest in innovative technologies such as Artificial Intelligence (AI) to scale knowledge and intelligence.
Depending on the organisation and their competencies, commonly asked questions include:
Is it worth it?
What does it cost?
How do I do it?
However, several organisations have already implemented plans to test proof of concepts, while others are in an advanced phase or already adopting AI. Read on to find out the business case and how a real organisation put their plan into practice.

White Paper
A company specialised in providing big data and artificial intelligence services wanted to offer its clients the latest and greatest in AI technology. And now, the company's experienced team of developers, data scientists and machine-learning experts builds innovative AI solutions and services, designed to give its clients a competitive edge.
Discover how they did it, thanks to a robust AI infrastructure provided by IBM Power Systems AC922 and the related IBM software they chose.

Case Study
To help you understand the business functions where AI is expected to drive value and how executives' views on AI have evolved in the past two years, the IBM Institute for Business Value in cooperation with Oxford Economics, surveyed 5,001 global executives representing 18 industries, 19 functions and C-level roles - as well as heads of customer service, information security, innovation, manufacturing, risk, among others.
Discover the findings of this IBM study and reach out to us to discuss the next steps.