Posted on 24 September, 2019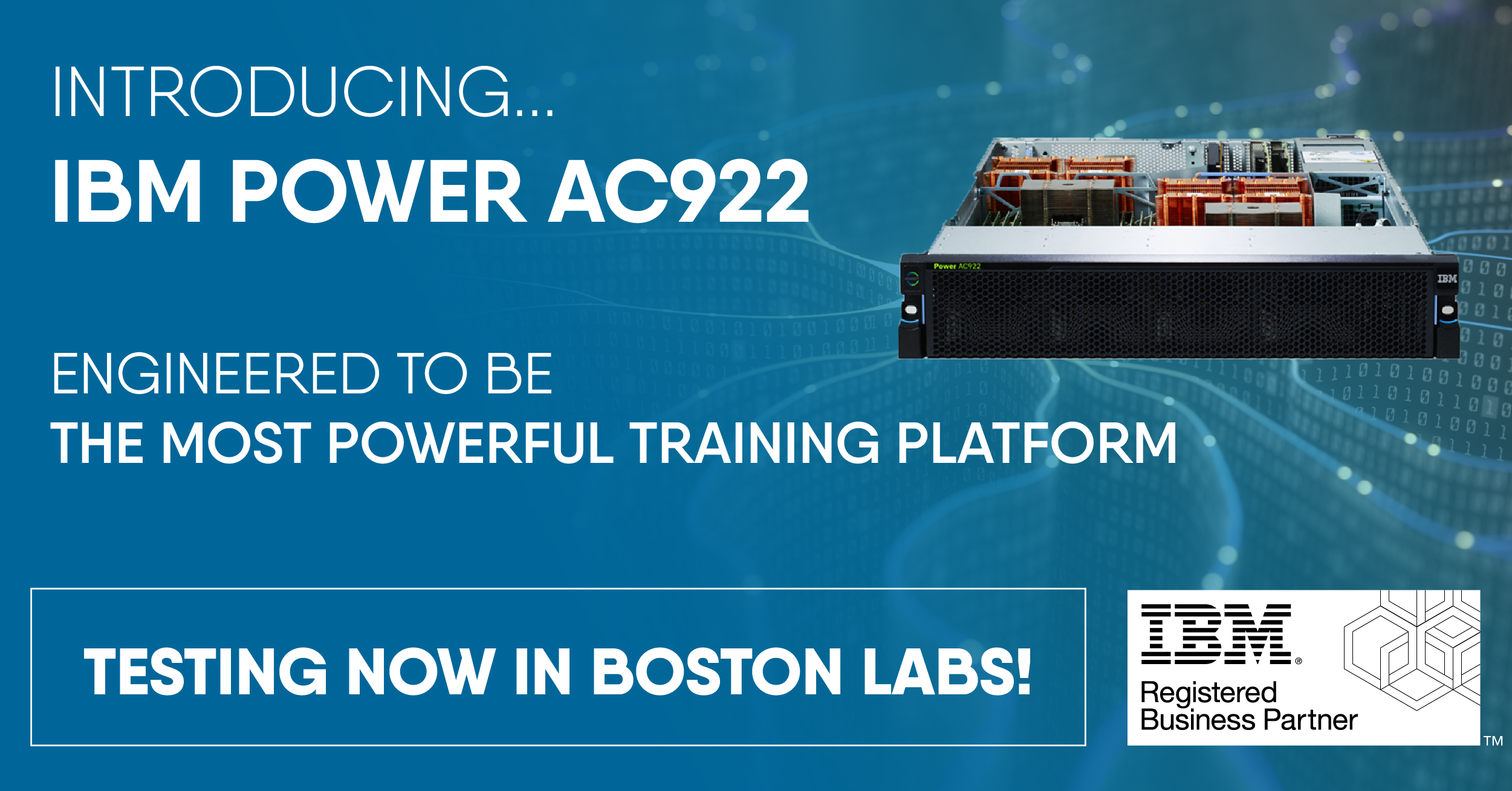 We are excited to announce that we have the AC922 available for testing in our Boston Labs today!
Amidst all the discussions around AI and the evaluation of the potential market applications, many are wondering how to implement their AI project on a platform that is reliable and scalable with high performance for future evolution. To help meet these demands, IBM designed the POWER9 Accelerated Computer Server (AC922), now the best server for Enterprise AI. It is specially architected for data-intensive workloads, like deep learning frameworks and accelerated databases.
Based at our Headquarters in St Albans, we have a fantastic on-site test facility available for your use. We recognise the challenge that not being able to test and understand the hardware before purchasing makes it harder to make the right decision. This is why Boston Labs can help businesses grow as we encourage customers to come in and test out the latest solutions using their own tools and even with their existing hardware.
The IBM Power System AC922 supports Enterprise AI initiatives throughout their lifecycle. The Power AC922 delivers faster AI insights, providing up to 3.8x5 speedups for deep learning workloads. As well as being the first to access the latest and future technologies, Boston can offer benchmarks against x86 hardware!
Key features:
Faster I/O - up to 5.6x more I/O bandwidth than x86 servers
PCIe Gen4 -2x the bandwidth of PCIe Gen3
POWER9 - the latest POWER processor, designed for AI
Advanced GPUs - up to 6 NVIDIA® Tesla® V100 GPUs with NVLink
Coherence - share RAM across CPUs and GPUs
Built scalable from one server to supercomputer

Boston are excited to join the OpenPOWER Foundation, in recognition for actively pursuing innovations in server and storage solutions. To hear more about our partnership with IBM, you can read our announcement here.
Curious to learn more? View the Power AC922 product datasheet here.