Posted on 23 September, 2019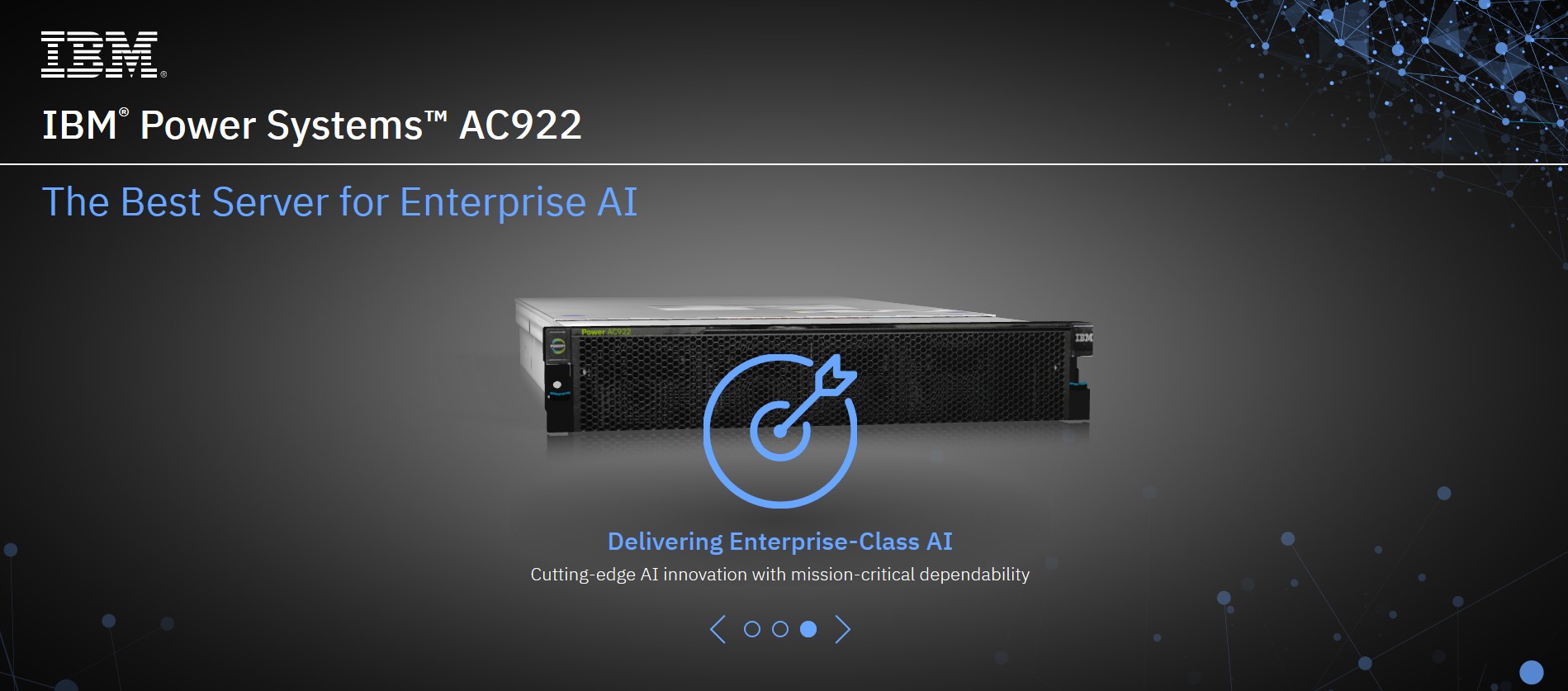 Boston Limited are pleased to announce their partnership with IBM as Boston joins the OpenPOWER Foundation, in recognition for actively pursuing innovations in server and storage solutions.
Modern AI, HPC and analytics workloads are driving an ever-growing set of data-intensive challenges that can only be met with accelerated infrastructure; Boston is also seeing a convergence of HPC and AI, as solutions that were previously only utilised for the former are being increasingly called upon to assist with the ever-increasing demands of the latter.
The first solution to join Boston's portfolio is the IBM AC922 which bolsters the Boston ANNA series of GPU servers. A key differentiator of the AC922 is CPU NVLink connectivity, which enables faster LMS (Large Model Support), system and host memory is shared at a higher speed which allows for faster overall processing. Thanks to its processing power, access to other technology such as the Spectrum scale becomes an option allowing for tightened innovation and greater development. This opportunity also opens up further partnership opportunities with OpenPOWER foundation partners.
Manoj Nayee, Managing Director, Boston Limited says; "As the areas of AI and HPC continue to converge and model training times, accuracy and efficiency are scrutinised more and more, the challenge of processing significantly larger datasets in an effective manor becomes a more pertinent issue. Boston believes that the IBM Power9 & NVIDIA V100 based AC922 server can play a significant role in addressing this challenge for a number of use cases and industry verticals.
Furthermore, as members of the OpenPOWER Foundation, we look forward to partnering with other organisations that share our vision and developing business opportunities together."
Jon Howard, Head of Product Development, Boston Limited adds: "The addition of IBM's AC922 (powered by Power9 and NVIDIA V100) to Boston Labs means that our customers are able to access, and evaluate, an improved range of technologies beyond traditional architectures. Having this added exposure to the latest technologies ensures that solutions customers go on to purchase offer them optimal cost, performance, and operability."
Boston are pleased to have the AC922 available for testing and invite interested parties to arrange a personalised meeting to discuss your requirements.