Posted on 19 December, 2018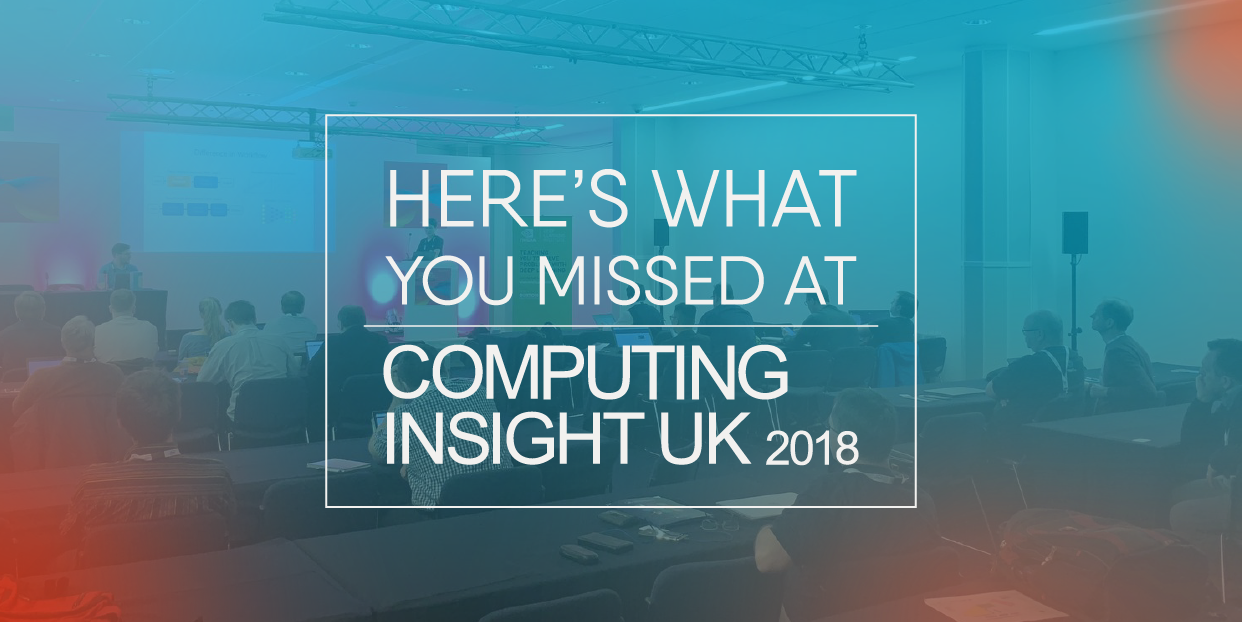 CIUK has finished for another year but our work in HPC continues.
Read below for information on our solutions, including Boston Labs testing & NVIDIA DGX Leasing Programmes!
Deep Learning Fundamentals Workshop
As NVIDIA Deep Learning Institute global delivery partners, we were pleased to offer CIUK attendees a chance to take our Deep Learning Fundamentals for Computer Vision workshop!
Usually retailing at over £350pp, attendees were able to attend this breakout session as part of their CIUK ticket for more than 70% savings!
Our Systems Engineer, Michael Li, led the hands-on breakout session:
"It was amazing to see so many people interested in using Deep Learning frameworks. I had the opportunity to talk to a few attendees. Even though the course material is an introduction to A.I., their reasons for taking this workshop is inspiring. I'm happy they have the opportunity to build on the knowledge they acquired here today".
Solutions on Deck
Boston Flash-IO Talyn
Developed in partnership with Excelero, Mellanox, Micron and Supermicro, this revolutionary NVMe over Fabric solution delivers a scalable converged infrastructure for next-level production. The Flash-IO Talyn solution delivered a sequential read of 44GB/s using 4MB blocks and a random read of 840k IOPS using 4k blocks when paired with NVIDIA DGX-1 during benchmarking.
Get in touch for a sneak-peak at our breath-taking RESNET benchmark scores!

Boston Intel Select Solution
Intel Select Solutions are developed with partners who are deemed to be leading data centre and service providers. Purchasing an Intel Select Solutions is the fastest path to infrastructure transformation as you decrease selection and deployment time of datacentre and communications network infrastructure!
Get in touch with our #BostonLabs team about testing this solution.

Exhibitor Forum Sponsored Talk
David Power was present at CIUK for a talk on "Lessons learned from HPC: The Dark Art of Moving Bottlenecks around Systems Architectures" on behalf of Boston!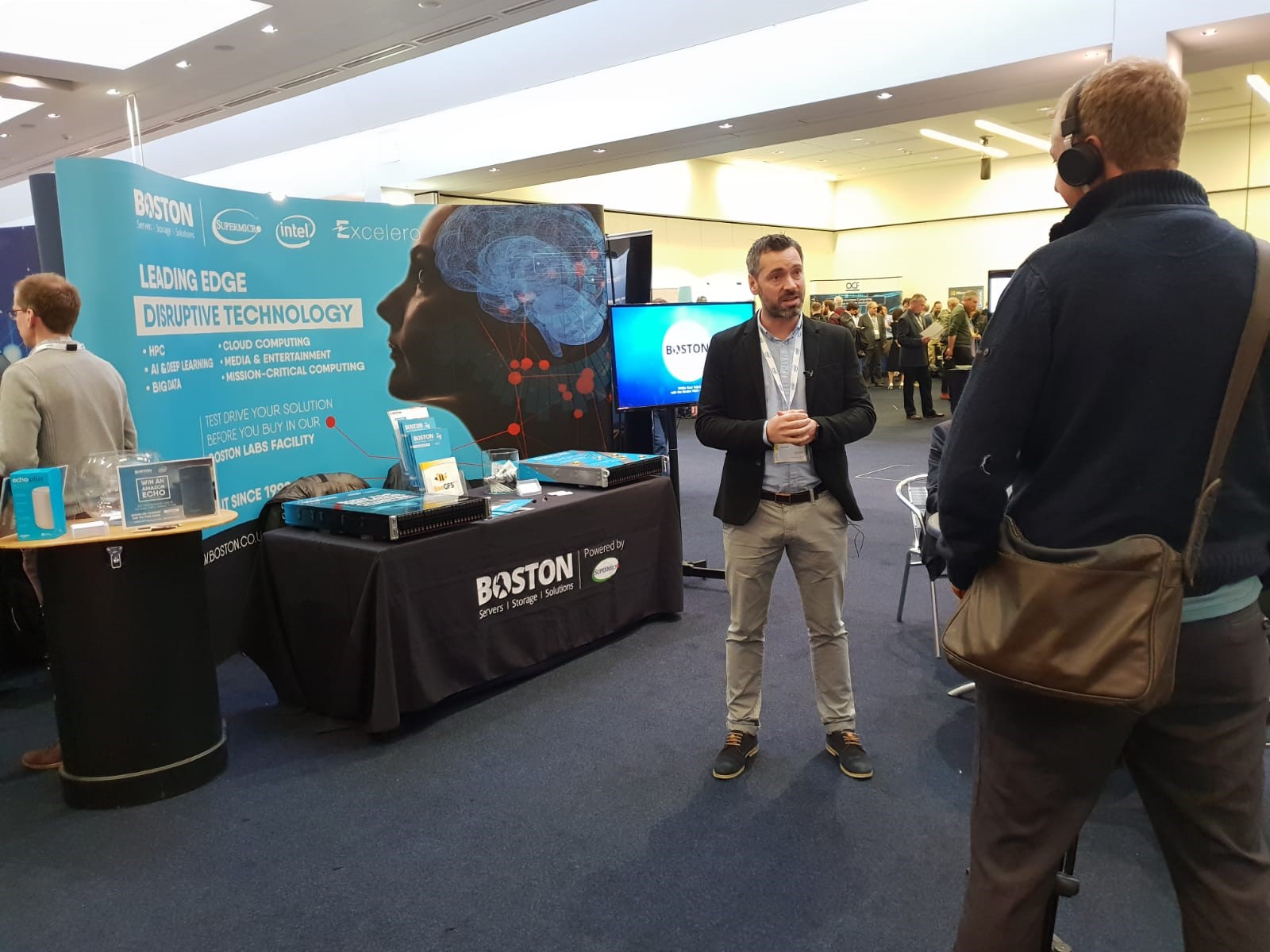 David's presentation slides are available for download so please get in touch with our team!

Sponsors, Competition and More...
Huge thanks to our sponsors Intel and Excelero!
And congratulations to Vicki and Li Juan for winning Amazon Echo's in our competition.