The Open Standard for GPU Accelerator Directives
01 March 2012 Source: www.nvidia.co.uk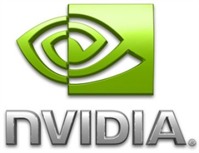 Hundreds of cores working for you
Based on the OpenACC standard, GPU directives are the easy, proven way to accelerate your scientific or industrial code. With GPU directives, you can accelerate your code by simply inserting compiler hints into your code and the compiler will automatically map compute-intensive portions of your code to the GPU.
Here's an example of how easy a single directive hint can accelerate the calculation of pi. With GPU directives, you can get started and see results in the same afternoon.
By starting with a free, 30-day trial of PGI directives today, you are working on the technology that is the foundation of the OpenACC directives standard. OpenACC is:
Easy: simply insert hints in your codebase
Open: run the single codebase on either the CPU or GPU
Powerful: tap into the power of GPUs within hours
Coming in Q1 2012, OpenACC is supported by industry parallel computing tool leaders: Cray, CAPS, and The Portland Group (PGI).
"I have written micromagnetic codes (written in Fortran 90) to study the properties of two and three dimensional magnetic systems. The directives approach enabled me to port my existing code with ease to perform my computations on the GPU which resulted in a significant speedup (more than 20 times) of the computation."
Learn more
Professor M. Amin Kayali, University of Houston
"The PGI compiler is now showing us just how powerful it is. On the software we are writing, it's at least 60 times faster on the NVIDIA card. We are very pleased and excited about the future uses. It's like owning a personal supercomputer."
Learn more
Dr. Kerry Black, University of Melbourne
Find out if and how your code will benefit from directives
Click here for more information about Boston Venom GPU Compute & Workstation Solutions
Register to download the free, 30-day trial license of the PGI Accelerator compiler