11 July 2015 Source: In House

Frankfurt, Germany (July 13, 2015) - Boston Limited, now in its 22nd year as a global technology partner for Super Micro Computer (NASDAQ: SMCI), is delighted to announce that they will be sponsoring Jamia Millia Islamia University (JMIU) in this year's Student Cluster Competition. The JMIU team are the first to represent an Indian university and will be harnessing Boston's latest technology in a set of complex challenges amongst students from all over the world. The team will go head to head against 10 other teams and using Boston hardware will race to optimise a small cluster of their own to demonstrate the greatest performance across a series of benchmarks and applications with a strong focus on energy efficiency.
Following the massive success of the EPCC team at ISC'14 (also sponsored by Boston Limited), who demonstrated the forerunner to this year's equipment, ultimately won the LINPACK challenge and set a world of 10.14TFLOPs for less than 3kW of power, JMIU have their sights set on pushing the boundaries even further.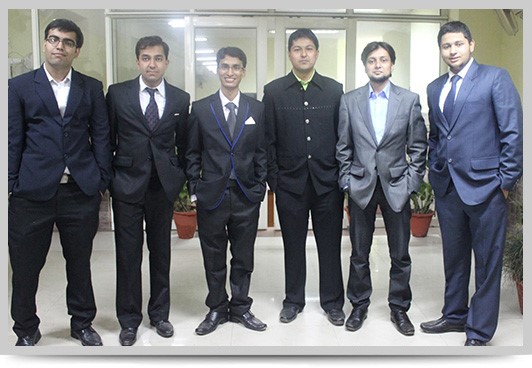 The chance to compete in such a prestigious competition for JMIU will be made possible thanks to the provisioning of a high performance, liquid cooled GPU cluster by Boston. The system will consist of four 1U Boston Venom servers, each utilising two Intel® Xeon™ 'Haswell-EP' processors, two NVIDIA® K80 Tesla GPUs and Mellanox® EDR IB connectivity coupled to a Mellanox EDR switched fabric. Liquid cooling technology by CoolIT Systems™ will be used to cool critical system components resulting in a lower overall power draw due to cooling optimisations across the server. Visit booth #420 to see Boston's hardware and find out how the team are progressing.
"Having participated in the event before, we know how well engineered the clusters need to be in terms of performance per watt," said David Power Head of HPC at Boston Limited. "The team will implement liquid cooling technology in order to improve the power efficiency and performance of the NVIDIA K80s. The air cooling in the Supermicro servers will also complement the liquid cooling technology. This will be another industry first for Boston as we will demonstrate innovation and driving efficiency in our solutions for customers."
"Boston would like to extend its congratulations to the JMIU team for their entry in this year's competition and highlight our delight at being involved in such a fantastic event," said Manoj Nayee, Managing Director of Boston Limited.