13 July 2015 Source: http://www.supermicro.com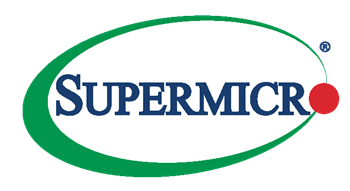 Orlando, FL, July 13, 2015 - Super Micro Computer, Inc. (NASDAQ: SMCI), a global leader in high-performance, high-efficiency server, storage technology and green computing exhibits its range of Microsoft certified server, storage and networking solutions optimized for Enterprise, Cloud, Data Center and Embedded Applications at Microsoft Worldwide Partner Conference (WPC) 2015 in Orlando, Florida this week. Headlining the show is Supermicro's 4U 4-Way SuperServer (quad Intel® Xeon® E7-8800/4800 v3 processors) supporting 6TB in 96 DIMMs with optional 8x 8TB PCIe NVMe card configuration that can deliver high-performance in-memory database at low-latency for Microsoft SQL Server and Fast Track Data Warehouse, OLTP (Online Transaction Processing) and OLAP (Online analytical processing) applications and the Enterprise class high availability, high capacity 4U 90x 3.5" top-load hot-swap SAS 3.0 12Gb/s HDD JBOD certified for Microsoft Exchange Server. Additional highlights include 2U Hyper-Speed Ultra high-performance server with hybrid SAS 3.0 12Gb/s SSD and NVMe 2.5" U.2 storage technology for cost optimized Microsoft SQL Server applications and 2U fault-tolerant cluster-in-a-box storage solution certified and preinstalled with Microsoft Windows Server 2012 R2 for continuous availability mission critical applications in SMB/Remote Branch offices. Also on display, 4U 4-node high-availability FatTwin servers optimized for Microsoft Hyper-V, 4x GPU Tower for holographic cloud computing and visualization; 6U high-density MicroBlade microserver; and mini-tower enclosure featuring Intel® Xeon® processor D-1540 and dual 10GbE ports for SMB, Cloud, Virtualization, NAS and embedded applications.
"Supermicro's expertise in developing server, storage and networking building block solutions help our Channel Partners and Integrators grow and succeed in business," said Charles Liang, President and CEO of Supermicro. "Our latest 4-Way, Ultra, FatTwin, MicroBlade, 90-Bay JBOD, Cluster-in-a-box SuperStorage, and Mini-Tower platforms with flexible I/O options and high-performance NVMe technology cover a wide range of Microsoft applications and scalability needs. With Microsoft Certified server and storage solutions, complete server management software, and global service and support programs, customers can accelerate solutions deployment with Supermicro's leading edge infrastructure technologies."
"Microsoft WPC 2015 brings together the industry's best hardware and software companies working with Microsoft to drive the future cloud infrastructure solutions," said Jordan Chrysafidis, VP, US OEM at Microsoft. "With Supermicro's extensive range of certified server, storage and networking solutions, partners have access to platforms that provide the performance, power efficiency, reliability and flexibility to maximize profit and reduce overall TCO."