11 July 2015 Source: http://www.sourcewire.com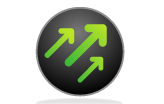 Frankfurt, Germany (July 12, 2015) - Boston Limited, now in its 22nd year as distribution partner for Super Micro Computer (NASDAQ: SMCI), will be attending the annual International Supercomputing Conference in Frankfurt, Germany, as a sponsor from July 13 - 15th. At this year's event, Boston will be presenting a range of innovative, powerful and scalable HPC server and workstation solutions that showcase high performance technology from Supermicro®, CoolIT Systems™, Intel® and NVIDIA®. For more information please visit Boston on Stand #1040.
The Boston dataScaler-L, powered by Intel® Enterprise Edition for Lustre*, will be unveiled in Frankfurt as the industry's highest density, commercially supported Lustre solution. The new solution features Supermicro's 90 bay 4U JBOD which results in over 7PB raw space in a single rack. In addition to the high density hardware configuration, Boston are also previewing a new load balancing tool currently under development which reduces latency spike on Lustre file systems. For more details on this technology, David Power, head of HPC at Boston, will be giving a presentation on Tuesday 14th at 5pm, booth #500. Another exciting feature of the Boston booth is the Intel® Xeon® D Processor-Based MicroBlade which leverages Intel's latest "Broadwell' SoC for tighter communication between previously discreet components, improved performance, increased efficiency and significantly lower power consumption. Featuring 56 Xeon D-1500 series system on chip nodes in a 6U enclosure, the MicroBlade offers never before seen levels of performance per watt per rack U in the industry.
Boston is also launching the next generation in their critically acclaimed range of high performance, GPU-powered Venom workstations. Utilising NVIDIA® GPU's, next generation Intel® Xeon™ processors, and innovative liquid cooling technology by CoolIT®, the Boston Venom 2101-0T features the latest generation Supermicro X10 server platform. The liquid cooled technology provides users with the ability to address a diverse set of challenges facing modern HPC clusters, making the Venom 2101-0T the perfect choice for TCO and environmentally conscious, yet high performance computing deployments. Thanks to the CoolIT's DCLC technology the server runs more efficiently and power requirements are reduced; therefore the number of servers per rack can be increased, meaning that it is ideal for running computationally intensive applications in both space and power constrained environments.
Mr Manoj Nayee, Managing Director of Boston Limited, says "Boston is delighted to unveil our latest server and workstation solutions at this year's ISC, designed to provide ultimate performance and scalability at minimum power consumption for all HPC professionals."
"Boston has been at the forefront of innovative technology for over 20 years, providing cutting edge computational solutions to a range of industries relying on powerful, energy efficient HPC solutions. We have collaborated with some of the most influential and impressive HPC technology providers, including CoolIT Systems, Intel, NVIDIA and Supermicro, and these relationships allow Boston to provide our customers with the best high performance computing solutions on the market."
Partner Support at ISC 2015
Aside from their own stand, Boston is supporting a number of partners at ISC 2015.
Stand #718 with AMD - In partnership with AMD, Boston will display their Boston Venom 2201-0T, a GPU-accelerated 2U server solution designed to speed up data analytics and scientific computing applications.
Stand #1130 with Supermicro - In partnership with Supermicro, Boston is presenting the Boston vScaler which is designed to simplify datacentre infrastructure by combining HPC, Big Data and Cloud resources into a converged platform. The Boston vScaler can be deployed in as little as 15 minutes from racking, and is capable of running any application at any scale.
Stand #1210 with CoolIT Systems - In partnership with CoolIT, Boston will showcase high density, high performance and energy efficient liquid-cooling technology in their FatTwin™ server solution. It is a flexible computing platform that can be optimized for a number of different environments including Data Centre, Cloud Computing, Hadoop Applications, Scientific Research and the Oil & Gas Arena.
Stand #420 with Jamia Millia Islamia University - Boston is sponsoring a team of students from Jamia Millia Islamia University, New Delhi, in this year's Student Cluster Competition. The team will be the first to represent an Indian university since the competition began.
For more information and to learn more about Boston's range of powerful and scalable HPC solutions, please visit Boston and partners at ISC 2015 from July 13 - 15th.