Industry's Broadest Portfolio of Infrastructure Building Block Solutions Combined with Red Hat Open Source Software Technologies Enable Innovation in Enterprise and Cloud Scale Applications
25 June 2015 Source: http://www.supermicro.com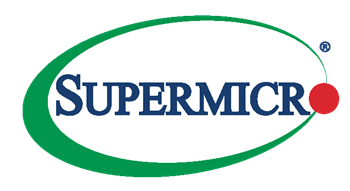 San Jose, CA, June 25, 2015 - Super Micro Computer, Inc. (NASDAQ: SMCI), a global leader in high-performance, high-efficiency server, storage technology and green computing announces new initiatives with Red Hat to deliver Open Source optimized solutions across its portfolio of computing and storage platforms. Supermicro's expanding range of Red Hat solutions will support Red Hat Enterprise Linux 7 for open hybrid cloud and enterprise workloads across converged infrastructures. Supermicro's solutions leverage Red Hat Enterprise Linux OpenStack Platforms to offer a fully integrated, optimized foundation for building OpenStack cloud infrastructure with maximized performance, scalability and security. Supermicro's solutions optimized for Red Hat Ceph offer durable, software-defined, scale-out storage platforms in 1U/2U/4U/42U form factors and are designed to maximize performance, density, and capacity. Combined with Supermicro's server management software and global support services, customers worldwide have access to a new, comprehensive suite of highly scalable, end-to-end infrastructure solutions that deliver maximum value and dependability with lowest overall total cost of ownership.
"Supermicro's server, storage, and networking solutions are redefining the formula for efficient, scalable computing," said Charles Liang, President and CEO of Supermicro. "Our model of providing the widest selection of platforms in Ultra, TwinPro, FatTwin, MicroCloud, MicroBlade, and SuperBlade with dedicated server management software and global support services offer maximum flexibility for configuring exactly the best cloud-scale infrastructure solutions. Combined with our innovations in Green Computing and expanding Red Hat initiatives, we are unrivaled in the industry with best-in-class open source solutions that offer the highest levels of performance, per watt, per dollar for lowest overall TCO."
"Red Hat is a driving force behind adoption of open source technologies that power the majority of Fortune 500 companies," said Ranga Rangachari, vice president and general manager, Storage and Big Data, Red Hat. "Collaboration with Supermicro will benefit our partners and any sized business, enterprise or cloud scale environment with a wider range of platforms and services optimized to provide high performance, density and flexibility for an increased ROI."