SwitchX-2 Delivers Lower Latency and Higher Reliability in Side-by-Side Comparison
Tuesday, 3 March 2015 Source: http://www.mellanox.com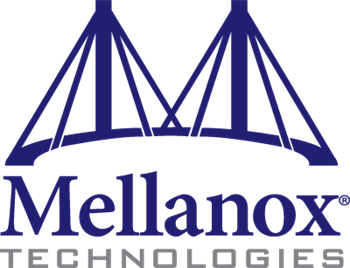 SUNNYVALE, CA and YOKNEAM, ISRAEL - March 3, 2015 - Mellanox® Technologies, Ltd. (NASDAQ: MLNX), a leading supplier of high-performance, end-to-end interconnect solutions, announced Mellanox's SwitchX-2 ASIC 40 Gb/s Ethernet switch delivered lower latency and zero frame loss compared to Broadcom's StrataXGS Trident II 40Gb/s Ethernet switch ASIC in a Tolly Performance Report published today. This report unequivocally establishes the reliability and performance of Mellanox's Ethernet portfolio, specifically demonstrating the capabilities of the SwitchX-2 and its ability to provide data centers with zero-loss frame rate performance in Web 2.0, cloud and storage environments.
"Cloud and enterprise workloads require Ethernet switches to deliver zero packet loss to maintain high levels of reliability and guarantee service level agreements," said Kevin Tolly, founder, The Tolly Group. "Mellanox commissioned Tolly to benchmark the 40 Gigabit Ethernet performance of its SwitchX-2 ASIC, and testing proved that the Mellanox solution delivered 40GbE wire speed performance with zero frame loss at all frame sizes in tests of up to 36 ports."
"Mellanox has a proven track record of enabling data centers with Ethernet switches that provide the lowest latency rate, while simultaneously understanding the importance that zero frame loss performance has for enterprises," said Kevin Deierling, vice president of marketing at Mellanox Technologies. "It's vital that advanced computing environments perform in real-time and that means dropped frames are unacceptable. The Tolly Group report clearly illustrates the reliability of Mellanox Ethernet switches and how common pain points of application performance in cloud and Web 2.0 environments can be easily eliminated with the right switch."
Enterprise application performance heavily depends on a switch's ability to move a frame of data to its destination point. Mellanox showcased zero frame loss in the 64-byte and Internet Mix (IMIX, 70 percent 64B, 30 percent 1518B) testing rates, beating Broadcom's 19 percent frame loss throughout the 64-byte test and 4.3 percent loss for IMIX. When both 40Gb/s Ethernet switches were tested for latency, Arista/Broadcom demonstrated a latency of more than 96,000ns for large packets, while Mellanox consistently achieved lower latency across all packet sizes - delivering in some cases as much as a 96 percent improvement in latency.
In conjunction with the release of this report, The Tolly Group and Mellanox will co-host a webinar to discuss the test results and the implications these findings may have on Web 2.0 and cloud environments. The webinar will take place on Monday, March 16 at 10:00 A.M. Pacific Time.