" /> " />
XILINX
Xilinx is the inventor of the FPGA, programmable SoCs, and now, the ACAP. Their highly-flexible programmable silicon is enabled by a suite of advanced software and tools, drives rapid innovation across a wide span of industries and technologies - from consumer to cars to the cloud. Xilinx delivers dynamic processing technology, enabling rapid innovation with its adaptable, intelligent computing.

Boston Limited is an authorised Alveo Solution Provider.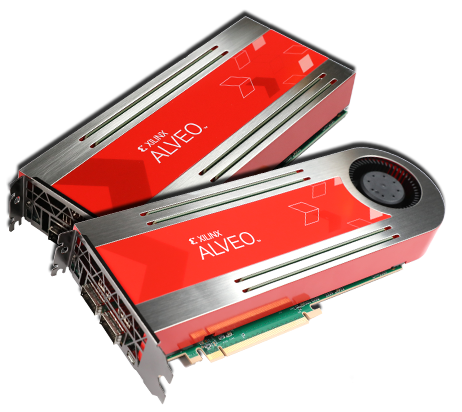 Breathe New Life Into Your Data Center
XILINX ALVEO
Built on the Xilinx 16nm UltraScale architecture, Alveo accelerator cards are adaptable to changing acceleration requirements and algorithm standards, capable of accelerating any workload without changing hardware, and reducing overall cost of ownership.
FIND OUT MORE BOOK A TEST DRIVE
GUIDES
WHICH IS THE RIGHT CARD FOR ME?
Alveo Data Center accelerator cards can deliver dramatic acceleration across a broad set of applications and are reconfigurable to provide an ideal fit for the changing workloads of the modern data centre.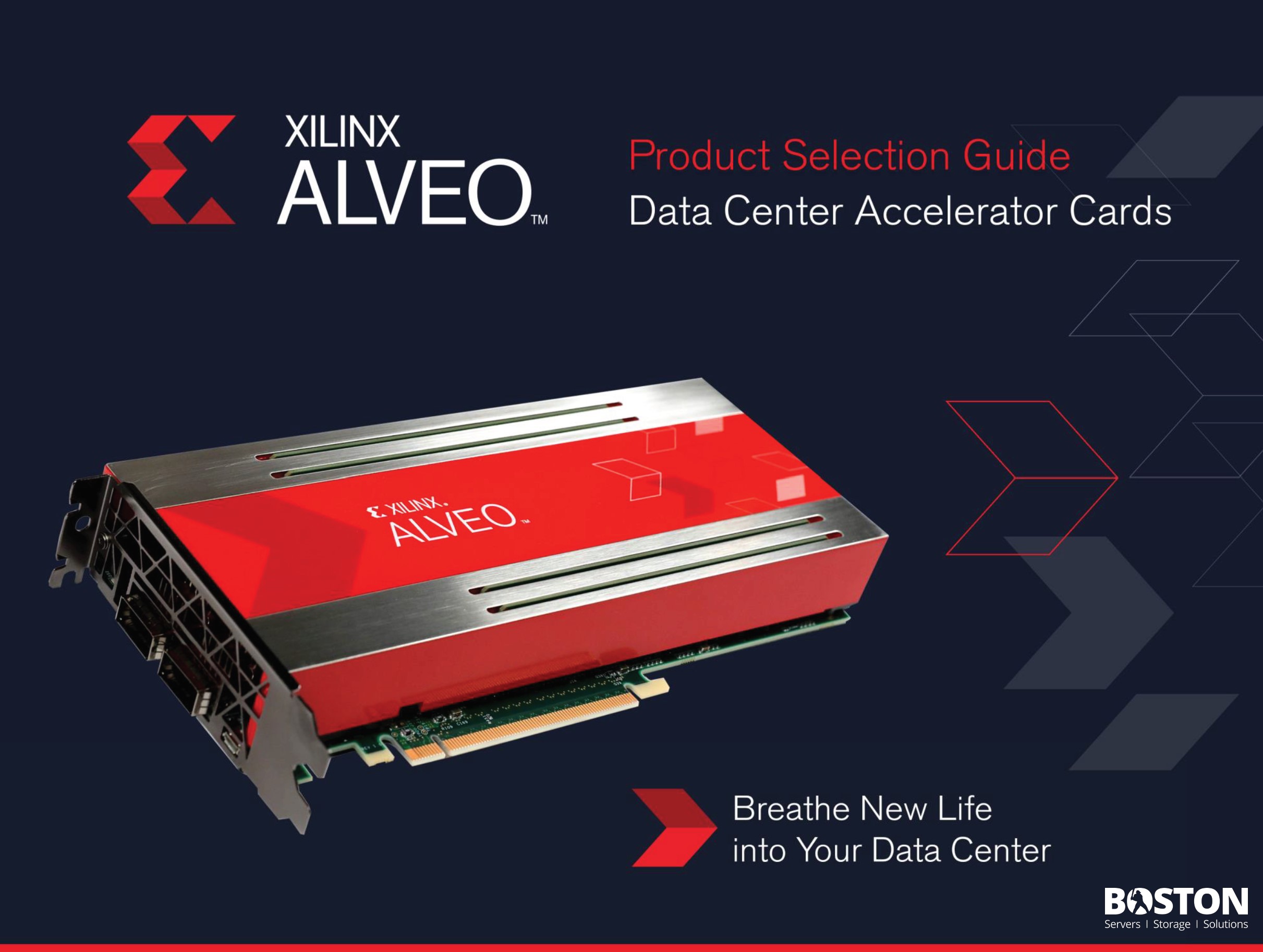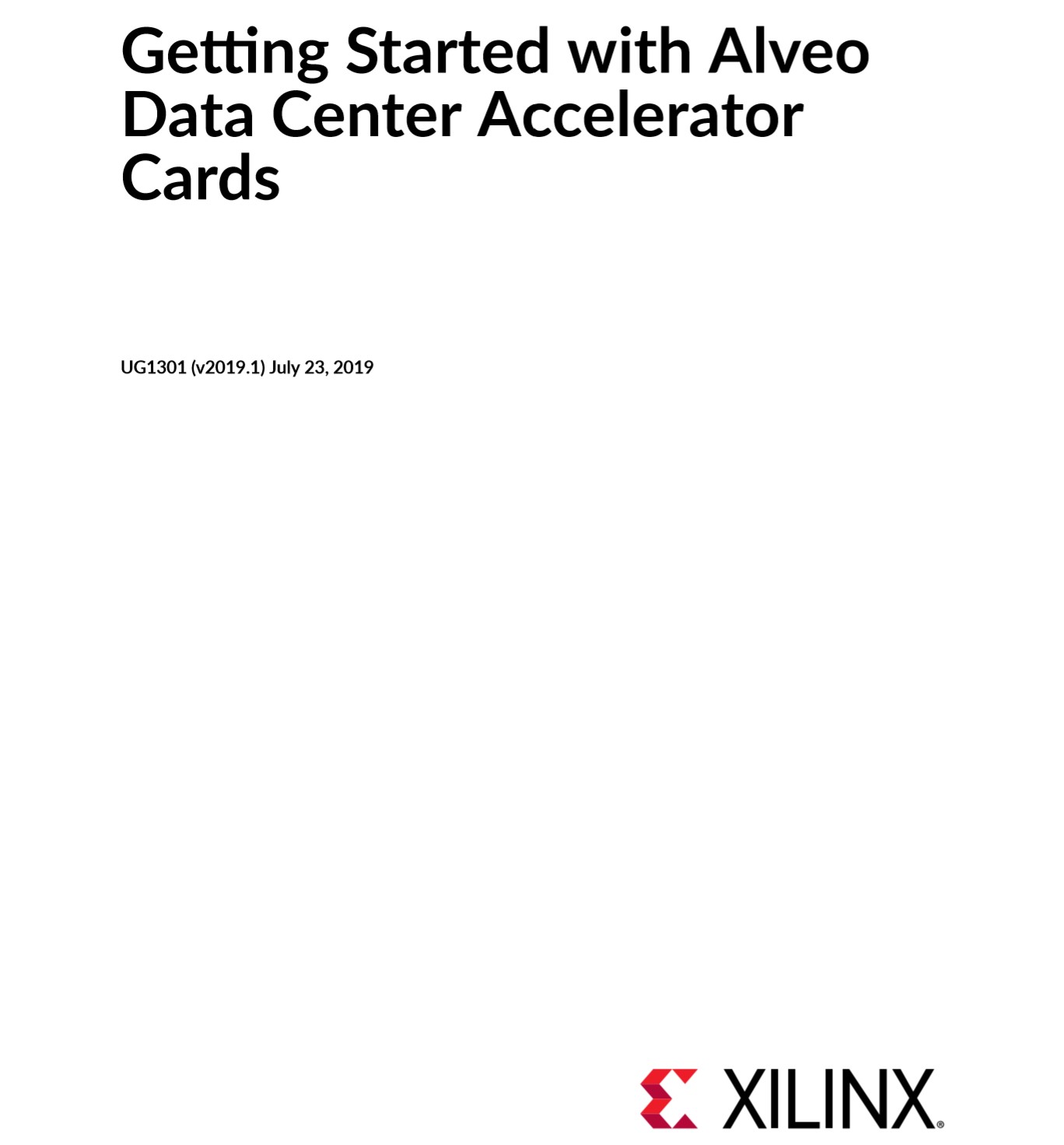 GUIDE
GETTING STARTED AND GETTING MOVING
Get started with these hardware and software installation procedures guides and get moving.
VIDEO
Getting Started with Alveo U200 and U250
An overview of Alveo U200 and U250 Adaptable accelerator cards guiding through hardware and software installation including; downloading installation packages, validating board and software installation.

Boston are pleased to open up our test facilities for your use. New and improved technologies are emerging all the time, and this can be a daunting situation for customers planning their future projects. Making the right decision about new hardware is a difficult proposition, made even harder when clients are unable to test and understand the hardware first before making their purchase.

BOOK A TEST DRIVE