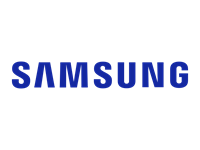 Through innovative, reliable products and services talented people a responsible approach to business and global citizenship and collaboration with their partners and customers, Samsung is taking the world in imaginative new directions.
A World-Class Company
From their beginnings as a small trading company, Samsung has evolved to a world-class corporation with businesses that span advance technology, semiconductors, skyscraper and plant construction, petrochemical, fashion, medicine, finance, hotels and more. Their discoveries, inventions and breakthrough products have allowed them to be a leader in these fields, constantly pushing the industries forward.
As a world leader in digital technology Samsung Electronics is progressing into a new era in product development, corporate culture and contributions to the global society. In order for us to achieve our goals, we understand how important it is to build relationships and have full support from first class suppliers.
Samsung Electronics is looking for potential world-class partners with innovative and distinctive technologies for collaboration & creating new business opportunities. Together with suppliers, we will work together towards a common goal: To be the World's Best.