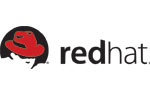 More than two decades ago, Red Hat had a spark of an idea-a vision for developing better software. Since then, they have worked with an ecosystem of IT leaders, open source advocates, developers, and partners to create the perfect foundation for the future of IT-Red Hat® Enterprise Linux®. But, that was just the beginning. Today Red Hat is at the forefront of open source software development for enterprise IT, with a broad portfolio of products and services for commercial markets.
That vision for developing better software is a reality, as CIOs and IT departments around the world rely Red Hat us to deliver solutions that meet their business needs. Solutions that provide technology leadership, performance, security, and unmatched value to more than 90% of Fortune 500 companies. Trusted and innovative solutions preparing them for the future of IT.
Thanks to Boston's Red Hat certified expertise and a track records of completing successful Red Hat projects, we are proud to be a Red Hat Advanced Business partner.