06 January 2016 Source: In House

Boston have been established partners with Supermicro for 20 years now - we were the first UK Company to bring their products out of the US because we have always believed in the quality of their hardware. Their ability to bring customized and affordable solutions to the market, tailored to any customer, makes them the only choice in our opinion. But it seems we're not the only ones who feel this way.
The team at The Register recently put Supermicro up against IBM and Lenovo, concluding that it is Supermicro's ability to enable Silicon Valley start-ups that sets them apart from the big players.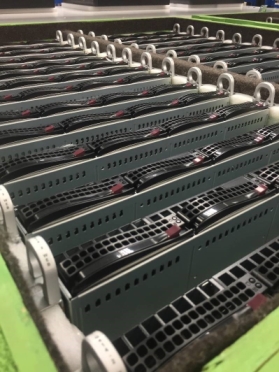 According to Trevor Pott, Supermicro has become the two-billion-dollar a year company by 'enabling start-ups to make life difficult for the established players'.More importantly however - their growth doesn't look to be slowing down any time soon.
While IBM have yet to learn from their mistakes of old (too much focus on their IT services and not enough on their alternative technology offerings), and the possibility of Lenovo (who focus on catering for the mass market) following suit in the future - the key to Supermicro's continued success is their prowess in enabling everyone from Silicon Valley start-ups to well established enterprises through their customised solutions. That, and the fact that they make damned fine computers!
Read the original article in full here.