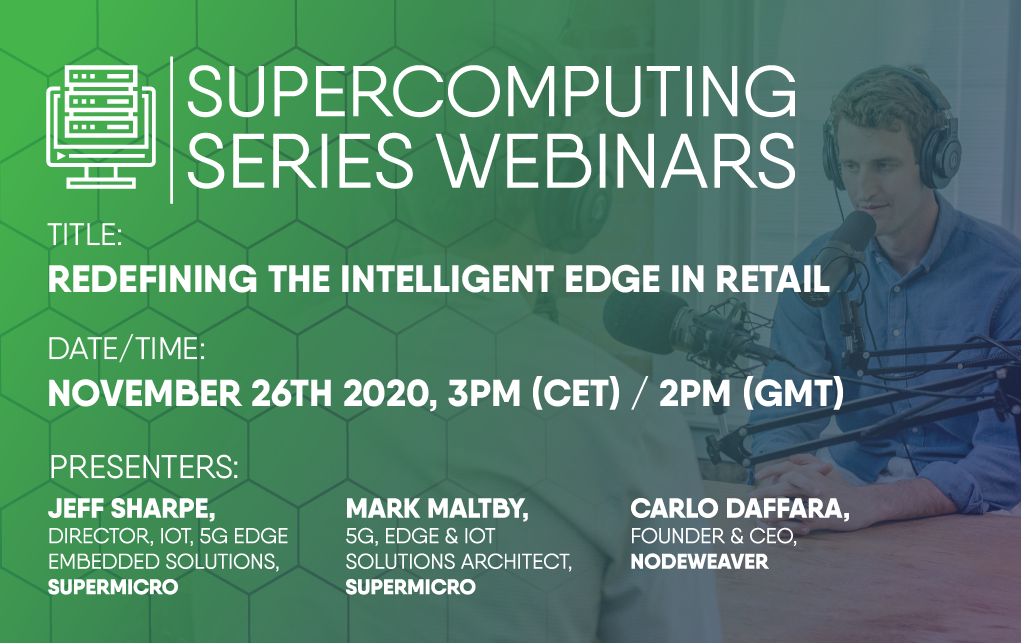 WEBINAR WITH SUPERMICRO
Retailers today face a myriad of new challenges. Demand for a better shopping experience, coupled with the need for a better, data-driven business intelligence has left many retail organisations struggling to manage a growing mix of IoT and Edge workloads, each with its own infrastructure stack and architectural silo.
In this webinar, Jeff Sharpe, Director, IoT, 5G Edge Embedded Solutions, Supermicro and Carlo Daffara, Founder & CEO, NodeWeaver, will address the challenges retailers are facing today and discuss a new, integrated approach to IT and IoT management, network and security.
At the end of the session, all attendees will have the opportunities to address Mark Maltby, 5G, Edge and IoT Solutions Architect, Supermicro, for questions about the presentation and overall solutions.
Disclaimer: Webinar includes a live Q&A session with Boston and Supermicro experts, and a recording provided by Supermicro."
Event Details