Computing The Future
The theme for this year's conference is "Computing the Future".
Intel

®

Select Solution for Simulating and Modeling
Intel Select Solutions are developed with partners who are deemed to be leading datacentre and service providers. Our high-performance, dual-processor Supermicro servers with 2nd gen Intel #XeonScalable processors feature significant enhancements that benefit HPC applications.
Intel Walker Pass
The Intel® S9200WK has Intel® Xeon® Platinum 9200 processors in it and is a purpose-built, performance-optimised data centre block which is ideal for use in high-performance computing (HPC) and AI applications. It offers faster transactions & accelerated operations for your business data.
NVIDIA Deep Learning Institute Course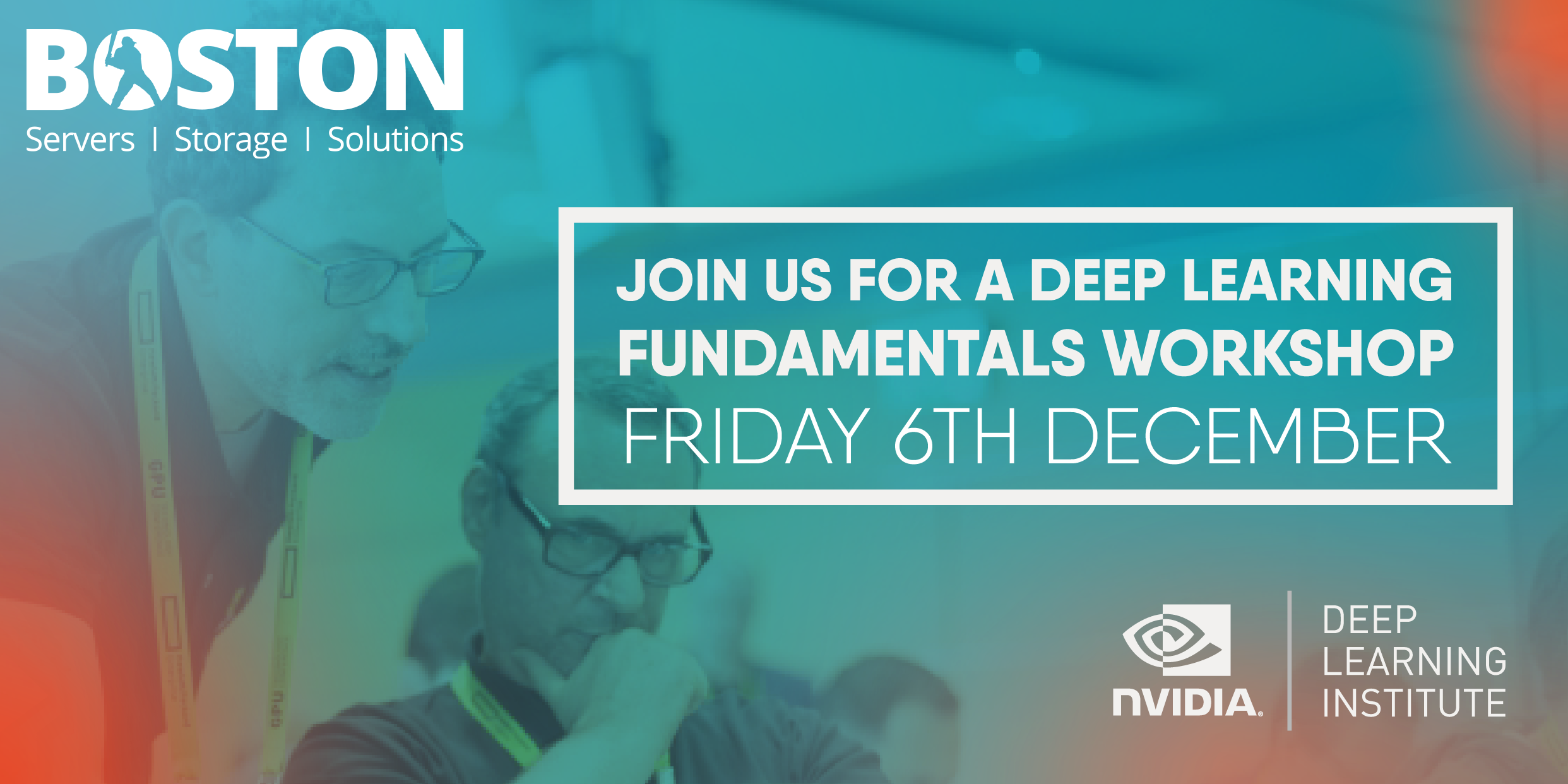 This workshop teaches the fundamental tools and techniques for accelerating C/C++ applications to run on massively parallel GPUs with CUDA®. You'll learn how to write code, configure code parallelisation with CUDA and optimise memory migration between the CPU and GPU accelerator'
Get in touch with our Boston Labs team for testing
CIUK 2018!
In 2018, we hosted a complimentary Deep Learning Fundamentals workshop for CIUK attendees! Our Systems Engineer, Michael Li, led the hands-on breakout session:
"Even though the course material is an introduction to A.I., their reasons for taking this workshop is inspiring. I'm happy they have the opportunity to build on the knowledge they acquired here today"
CIUK 2016!
Has technology changed much from where we thought it was heading? Watch our flashback video on The Future of Scientific Discovery when we welcomed Tom Scott onto our booth at CIUK in 2016!
Event Details