We're attending the 13th CHPC National Conference!
Boston is looking forward to both exhibiting and training attendees at the CHPC conference for the first time including the delivery of an NVIDIA® DLI course. The industry programme at CHPC focuses on providing services such as stable and reliable high-performance computing systems, a world-class consultancy in the areas of fluid dynamics, and general design of high-performance systems, optimised for specific clients.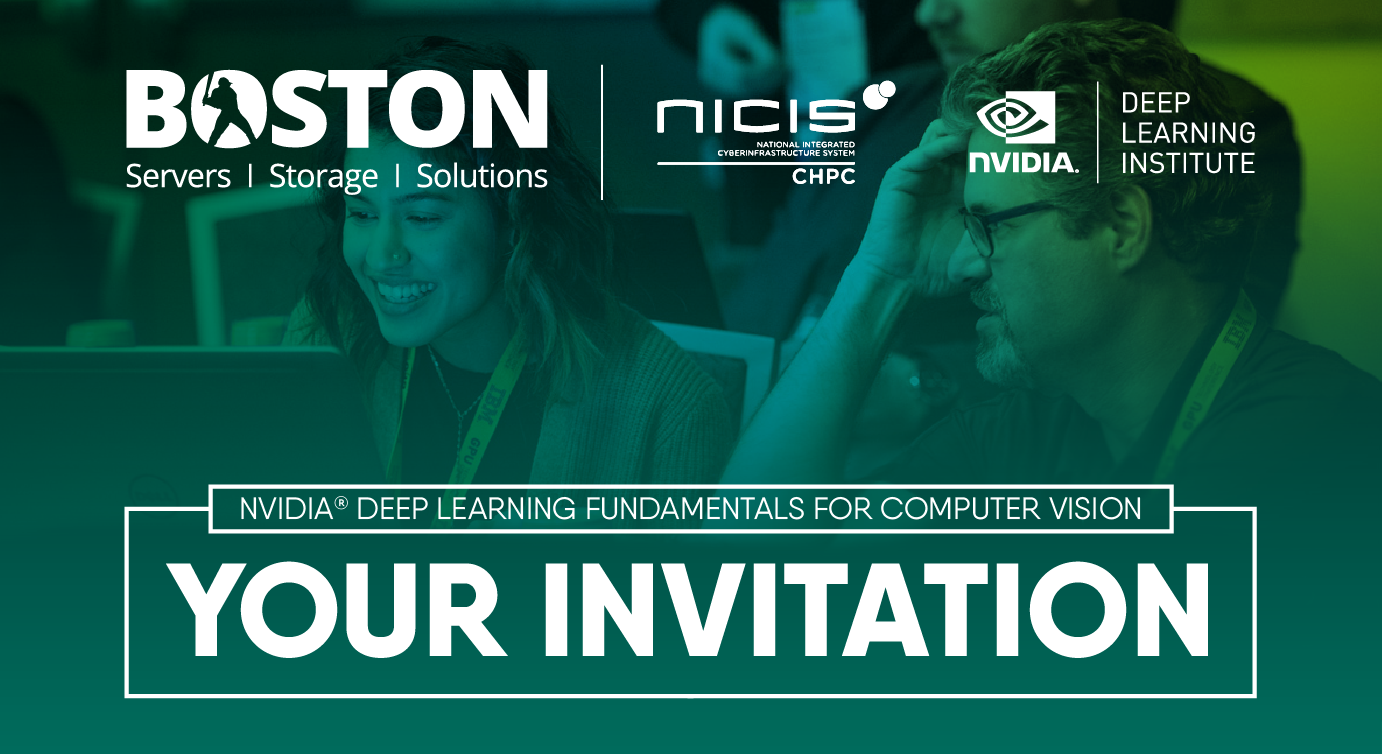 As global delivery partners for the NVIDIA Deep Learning Institute, we're offering attendees the chance to take a Deep Learning Fundamentals workshop for Computer Vision!
This instructor-led hands-on workshop will explore widely used open-source frameworks, and NVIDIA's latest GPU-accelerated deep learning platforms, to teach you how to deploy your own neural networks.
Thursday 5th December
We're excited to be hosting several talks and workshops throughout the CHPC National Conference!
David Power will be at CHPC with several talks around vScaler, Cloud and HPC infrastructure. These talks are available for everyone interested in learning more about the industry, leading cloud appliance and how they can be beneficial to your business or workloads.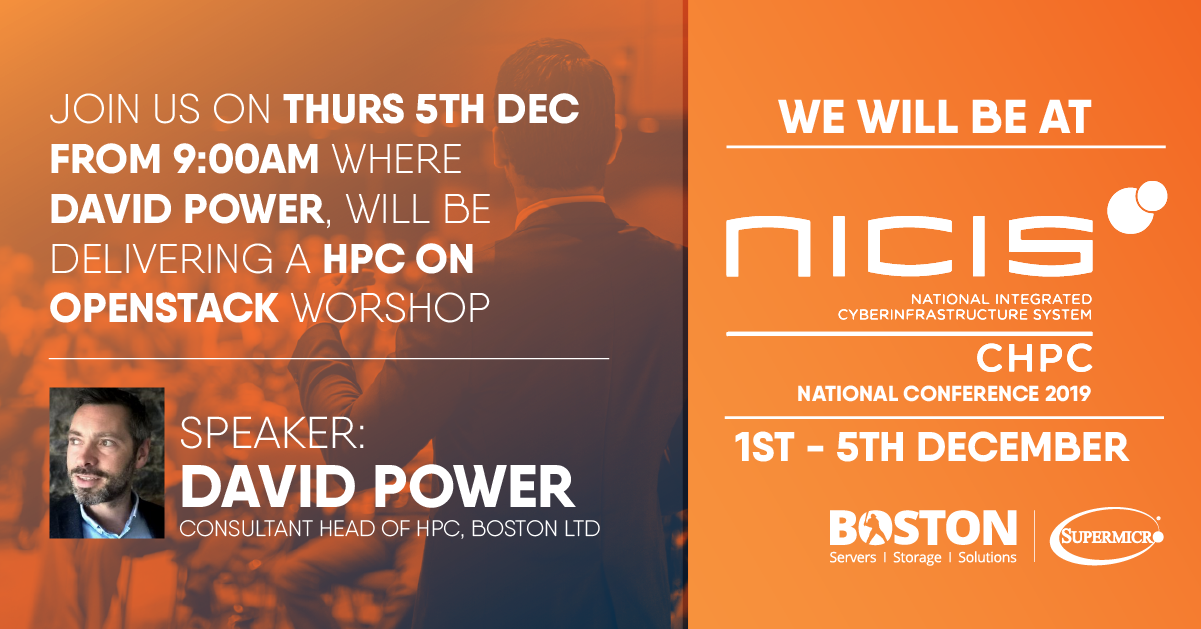 Click here for the final programme
Set a reminder for our "Clouds & HPC - Can They Work Together?" Talk
Set a reminder for our "HPC on OpenStack" Workshop
The excitement was real during the release of 2nd generation AMD EPYC™ processors and we are pleased that our AMD Big Twin server finally makes its debut in South Africa! AMD is first to market an x86 processor based on 7nm technology but the small size still packs a punch. Follow the link for the full benchmark scores or to view our latest solutions based on the AMD EPYC architecture.
If you have visited one of our stands at a previous event, you would already be familiar with our cloud partner, vScaler. This powerful hybrid cloud appliance combines computational performance, scalable storage and advanced networking to provide you with the most versatile cloud solution available. From HPC to Big Data, AI to Deep Learning, you can create a bespoke solution to maximise output for your workload.
We're hosting a speakers dinner for CHPC National Conference guests!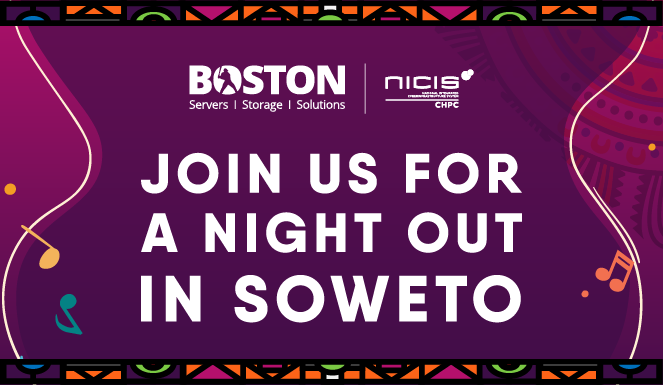 GET IN CONTACT FOR MORE
Event Details