Posted on 12 May, 2021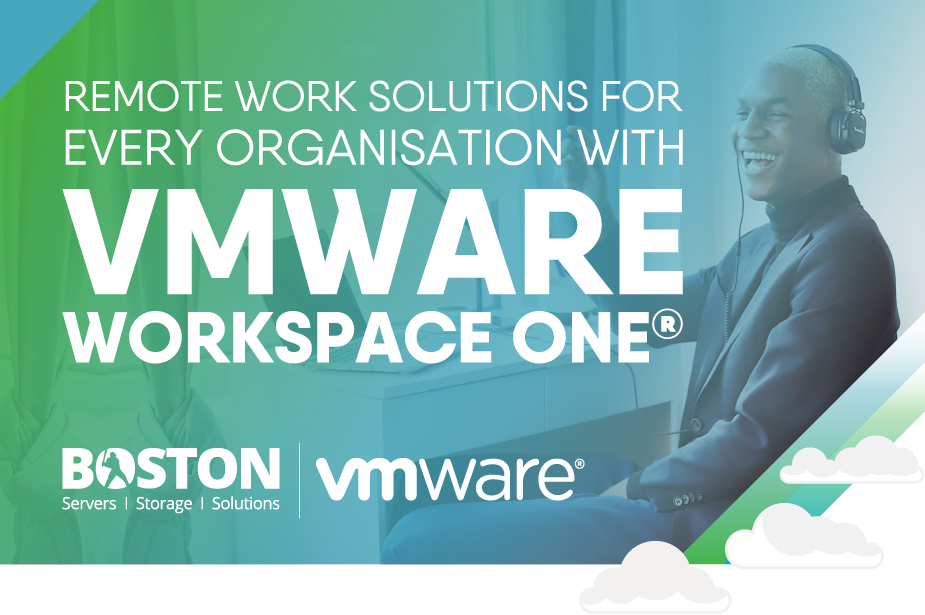 VMware Workspace ONE is an intelligence-driven digital workspace platform that enables you to simply and securely deliver and manage any app on any device, anywhere.
Remote work is no longer an option or initiative. New priorities, including rapid setup, instant scaling, remote support, and robust security are examples of the emerging considerations that companies are facing under this new normal. It's important for businesses to take advantage of shifting mindsets to meet the work-from-home expectations for today and tomorrow. Having a digital workspace environment that seamlessly supports a more distributed workforce can build a more resilient and competitive organisation as this new operational model is based on higher flexibility and more agile ways of working.
VMware enables today's "anywhere organizations" to embrace a sustainable work-from-home strategy by providing a secure, scalable, and unified digital infrastructure. By creating a digital foundation for work that spans from cloud to device and experiences, VMware scales access to vital apps and data; delivers, manages, and secures endpoints; and optimises the network edge to the distributed workforce—all via a unified platform where exceptional user experience and intrinsic security are built in.
Whatever stage an organisation is in, VMware Future Ready Workforce Solutions empower a complete, end-to-end customer journey that is easily operationalized for organisational resilience.
Deliver an Engaging Employee Experience
VMware Workspace ONE integrates access control, application management and multi-platform endpoint management into a single platform and is available as a cloud service or on-premises deployment.
Unified Endpoint Management
Consolidate management silos across mobile devices, desktops, rugged devices and "things." Reduce costs and improve security with real-time, over-the-air modern management across all use cases.
Intelligence Across Digital Workspace
Aggregate and correlate data across your entire digital workspace to drive insights, analytics and powerful automation of common IT tasks. Improve user experience, strengthen security and reduce costs.
Virtual Desktops and Apps
Transform traditional VDI and published apps, while providing simplicity, flexibility, speed and scale. Gain a common control plane across the multi-cloud.
Simplify Zero Trust Security
Combine intrinsic security across devices, users and apps to simplify the enablement of zero trust access control. Industry-leading modern management makes zero trust access models a reality.
To find out more about VMware Workspace ONE, contact our sales team at [email protected] or call us on 01727 876100.