Posted on 27 October, 2020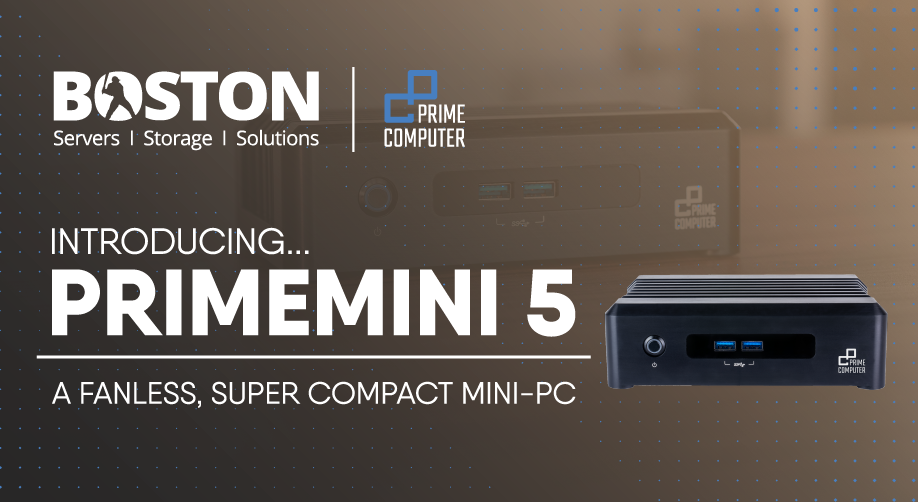 PrimeMini 5 - the "Green IT" product!
The PrimeMini 5 is a super-compact Mini-PC from Switzerland. Thanks to its fanless design, the PrimeMini 5 is completely silent, dust-resistant, hygienic, durable and much more fail-safe than conventional desktop PCs.
The PrimeMini 5 is a "Green IT" product that creates entirely new possibilities. At the same time, long-term operating costs are reduced through less maintenance and downtimes. The electricity bill is lower as well thanks to highly efficient components!
Available with Intel Core i3, i5 and i7 processors, the performance of Prime's small powerhouse is almost unrivalled for such a compact and passively cooled mini-PC. Up to 32GB RAM in dual-channel mode and two SSDs as data storage find room in the tiny all-aluminium housing.
Key Features
Intel Core i3, i5 or i7 Processor
Intel vPro and TPM (i5/i7 CPU)
2 x SSD storage (M.2 and 2.5 Zoll)
Additional modular connections
Full aluminium housing

Perfect Connectivity
Two HDMI 2.0a ports for 4K playback, USB 3.1 ports for lightning-fast data transfer and a USB C/Thunderbolt port offer perfect connectivity. A new addition to the PrimeMini 5 are modular connectors like RS232 and additional Ethernet or USB ports.
For more information, visit our Prime Computer partner page or you can contact our Sales team on 01727 876100.