Posted on 05 October, 2020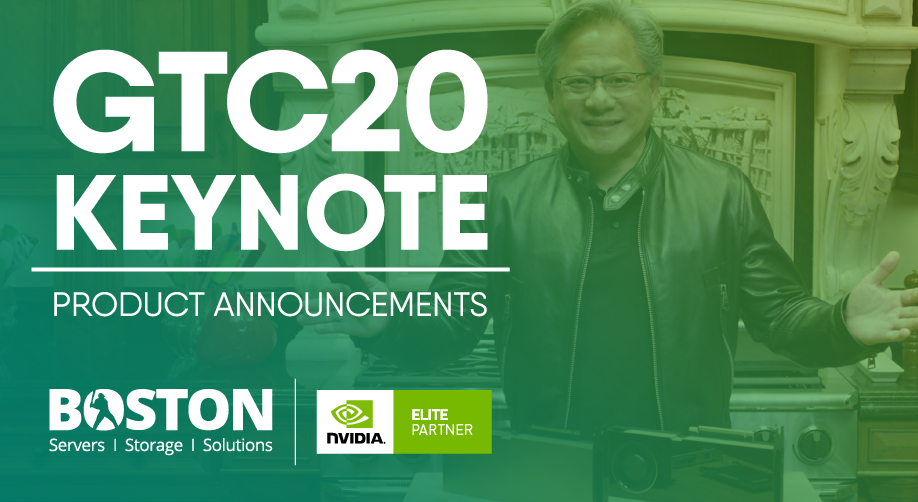 Today saw the opening of #GTC20 and during NVIDA's Keynote, they announced a number of new products that will be entering the marketing using their NVIDIA Ampere Architecture.
NVIDIA is helping professionals address the way they tackle the Coronavirus pandemic and making it easier to work remotely on high-resolution content using multiple workloads which require huge compute resources.
Introducing the new NVIDIA RTX A6000 and NVIDIA A40.


The new NVIDIA RTX A6000 combines 48GB of graphics memory with the latest generation RT Cores, Tensor Cores and CUDA cores to deliver the extreme desktop performance engineers and artists need to innovate from anywhere. With cutting-edge performance and features, the RTX A6000 lets you work at the speed of inspiration to tackle the urgent needs of today whilst meeting the rapidly evolving, compute-intensive tasks of tomorrow.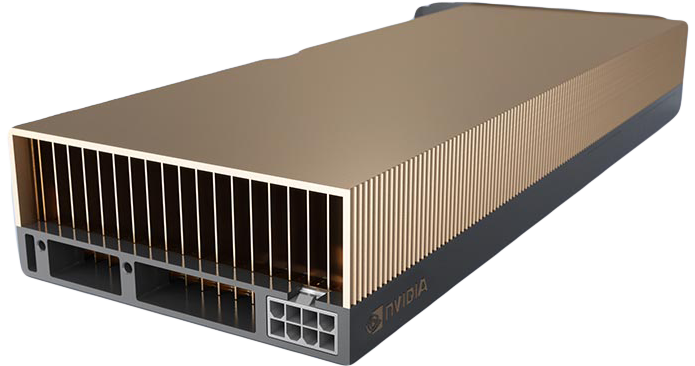 The NVIDIA A40 GPU is an evolutionary leap in performance and multi-workload capabilities from the datacentre, combining best-in-class professional graphics with powerful compute and AI acceleration to meet today's design, creative and scientific challenges. NVIDIA A40 brings state-of-the-art features for ray-traces rendering, simulation, virtual production and more to professionals anytime, anywhere.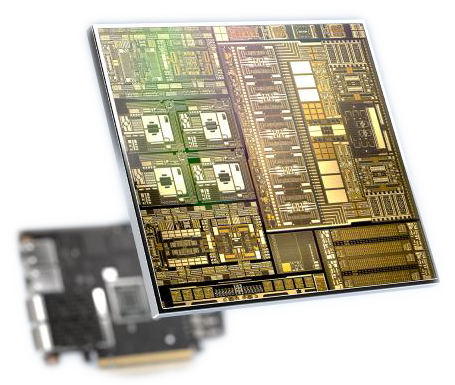 The NVIDIA® BlueField® data processing unit (DPU) ignites unprecedented innovation for modern datacentres, delivering a broad range of advanced networking, storage, and secucity services for complex compute and AI workloads. By combining the industry-leading ConnectX® network adapter with an array of Arm cores, BlueField offers purpose-built hardware acceleratio engines with full datacentre infrastructure on chip programmability.

Benefits:
Secure from the Perimeter to the Server
Data Storage for the Expanding Workload
High-Performance, Efficient Networking
Software-Defined Infrastructure

As well as these new products, NVIDIA also announced they are building the UK's most powerful Supercomputer, dedicated to helping healthcare researchers use AI to solve pressing medical challenges such as COVID-19. The "Cambridge-1" supercomputer is expected to come online by year end and will be an NVIDIA DGX SuperPOD™ system which will be capable of delivering more than 400 petaflops of AI performance and 8 petaflops of Linpack performance. This will make it rank among the world's top 3 most energy-efficient supercomputers on the current Green500 list.
"The Cambridge-1 supercomputer will serve as a hub of innovation for the UK and further the groundbreaking work being done by the nation's researchers in critical healthcare and drug discovery." said Jensen Huang in his GTC Keynote.
The 4 Key Focus Areas:
Joint industry research - Solving large-scale healthcare and data-science problems which otherwise could not be tackled due to their size, resulting in improve patient outcomes, increased success rates and decreased overall healthcare costs.
University-granted compute time - Access to NVIDIA GPU time will be donated as a resource to specific studies to contribute to the hunt for cures.
Support AI Startups - NVIDIA will provide opportunities to learn and it will collaborate with startups to nurture the next generation and provide early access to AI tools.
Educate future AI practitioners - The system will serve as a destination for world-class researchers and provide hands-on experiences to the next generation.
NVIDIA Clara Discovery™
Clara Discovery is optimised to run on NVIDIA DGX™ A100 and brings together the power of imaging, radiology and genomics to develop AI applications for the biggest computational tasks of healthcare. NVIDIA will help researchers take advantage of Clara Discovery to supercharge the entire drug development process, unlocking the potential to bring life-saving drugs to market faster.
Stay tuned for more announcements during the week at #GTC20! Boston Labs are also pleased to offer test drives on the NVIDIA RTX A6000 and NVIDIA A40, please fill in the form below to book your test drive now!