Posted on 18 August, 2020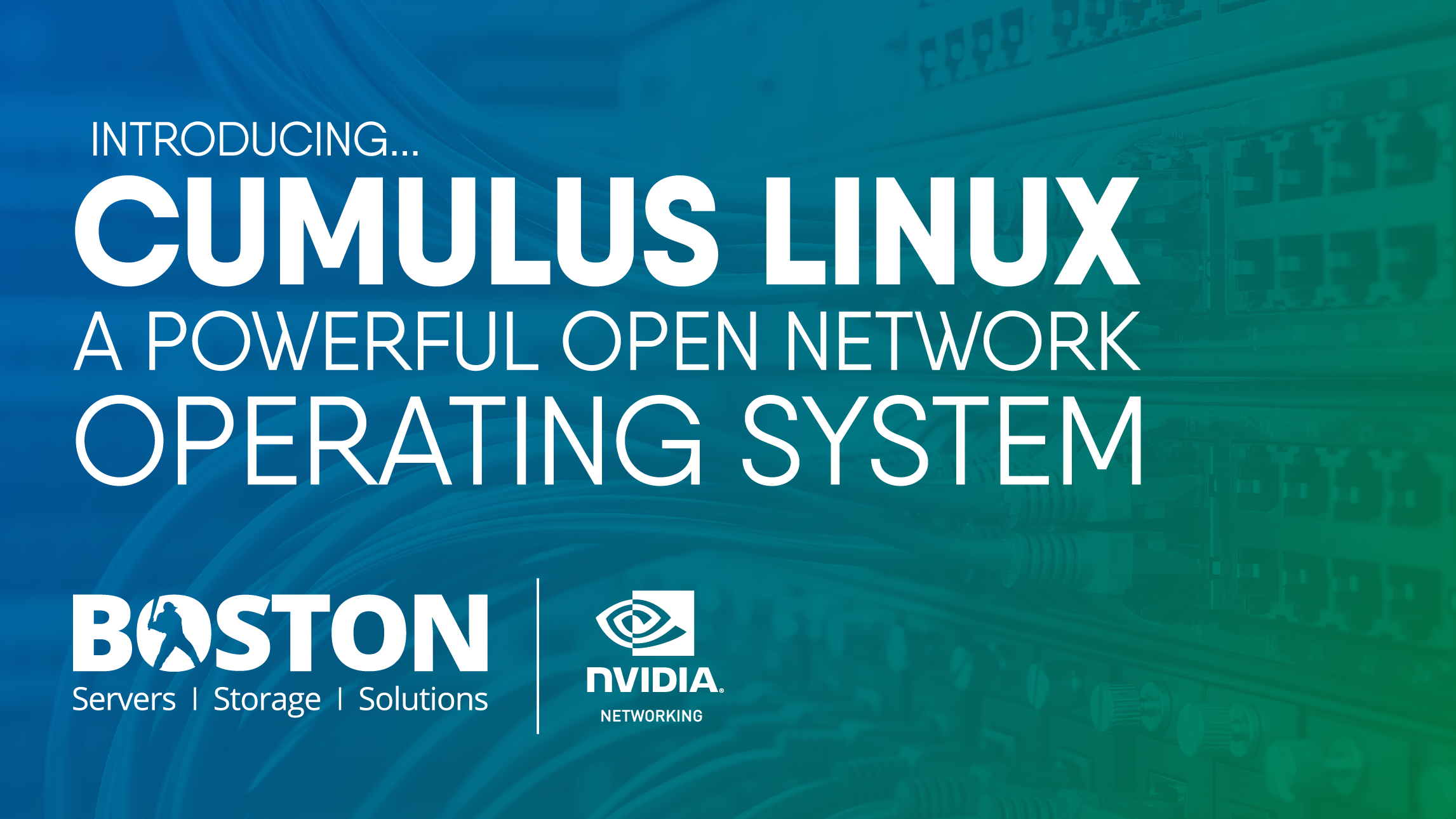 Cumulus Linux is a powerful open network operating system, purpose-built for automation, stability, and flexibility using web-scale principles found in the world's largest data centres.
Cumulus Linux provides:
Financial Scalability: With a standardised Linux stack and automation tools, operational efficiency is improved across the board: Time to production is improved by up to 95%, CapEx is reduced by up to one third and OpEx is reduced by up to 74%.
Automation in its DNA: Cumulus Linux is a powerful, networking-focused, Linux distribution based on Debian that offers a completely open architecture and is designed for easy automation.
Server Tools for your Switches: Existing open source and commercial Linux applications run natively, so existing tools for automation and other tasks can be leveraged to improve efficiency and multiply the number of switches per operator.
Key Features:
Ethernet Virtual Private Networks (EVPN): VXLAN has become the modern standard for network virtualisation and EVPN with VXLAN is becoming the preferred way to virtualise data centre networks without dedicated controllers. This modern, BGP standards-based, interoperable technology allows legacy layer 2 applications to operate over next-generation layer 3 networks.
Learn more about EVPN
IP and BGP Unnumbered: Automation of complex multi-tier leaf/spine networks is vastly simplified with this state-of-the-art approach to layer 3 networking. With IP and BGP unnumbered, just two configuration templates can be used for the entire data centre: one for all leaf switches and one template for all spine switches.
VMware and OpenStack Integration: Like servers, data centers are being virtualised, extending policy enforcement all the way to vswitches inside of servers, while being controlled from a centralised control point. Integration with these SDN Orchestration platforms allows Mellanox switches to connect physical and virtualised workloads in a high speed fabric.
NetQ Fabric Validation System: Cumulus NetQ is an advanced telemetry based fabric validation system that provides unparalleled visibility. NetQ reduces network operational complexity by providing actionable insight into every trace and hop in the Linux-based data centre — from the container, virtual machine or host, all the way to the switch and port. NetQ is an optional upgrade that can validate network designs and simplify troubleshooting with real-time insight to Linux networking events across the modern data centre.
Click here to learn more about Cumulus Linux