Posted on 27 July, 2020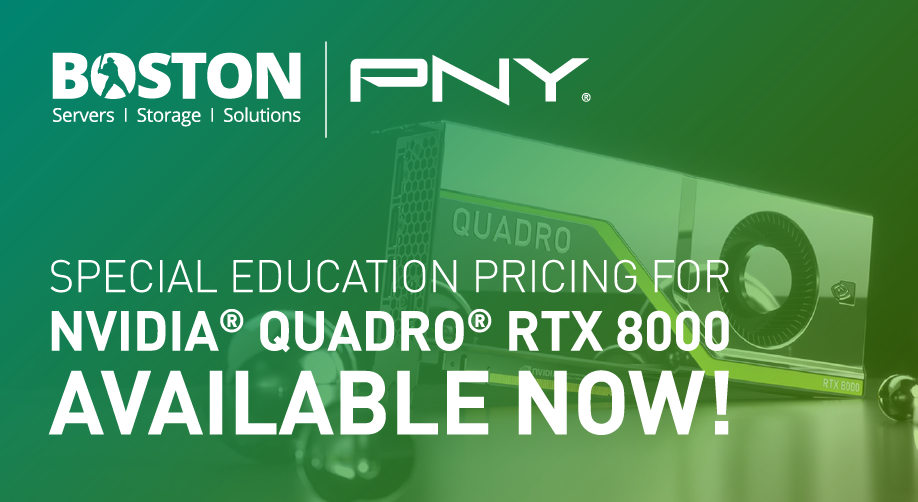 Experience unbeatable performance, power, and memory with the NVIDIA Quadro RTX™ 8000, the world's most powerful graphics card for professional workflows. Powered by the NVIDIA Turing™ architecture and NVIDIA RTX™ platform, this GPU delivers the latest hardware-accelerated ray tracing, deep learning and advanced shading to professionals.
Key features
Four DisplayPort 1.4 Connectors
VirtualLink Connector
NVIDIA GPUDirect Support
Connects 2x RTX 8000 GPUs
PCI Express 3.0 x 16

Equipped with 4608 NVIDIA CUDA cores, 576 Tensor cores, and 72 RT Cores, the Quadro RTX™ 8000 can render complex models and scenes with physically accurate shadows, reflections, and refractions to empower users with instant insight.
Quadro cards are certified with a broad range of sophisticated professional applications, tested by leading workstation manufacturers which gives you the peace of mind to focus on doing your best work. No matter the task at hand, Quaero gives you the performance to do it brilliantly.
The NVIDIA Quadro RTX 8000 is available now at special pricing for education. To take advantge of this special pricing, fill in the form below and one of our Sales team will get back to you.