Posted on 04 June, 2019

Boston were pleased to attend Computex 2019 - one of the largest trade shows of the year, held in Taipei.
There were many releases and exciting announcements made during the week; we've summarised the key ones below...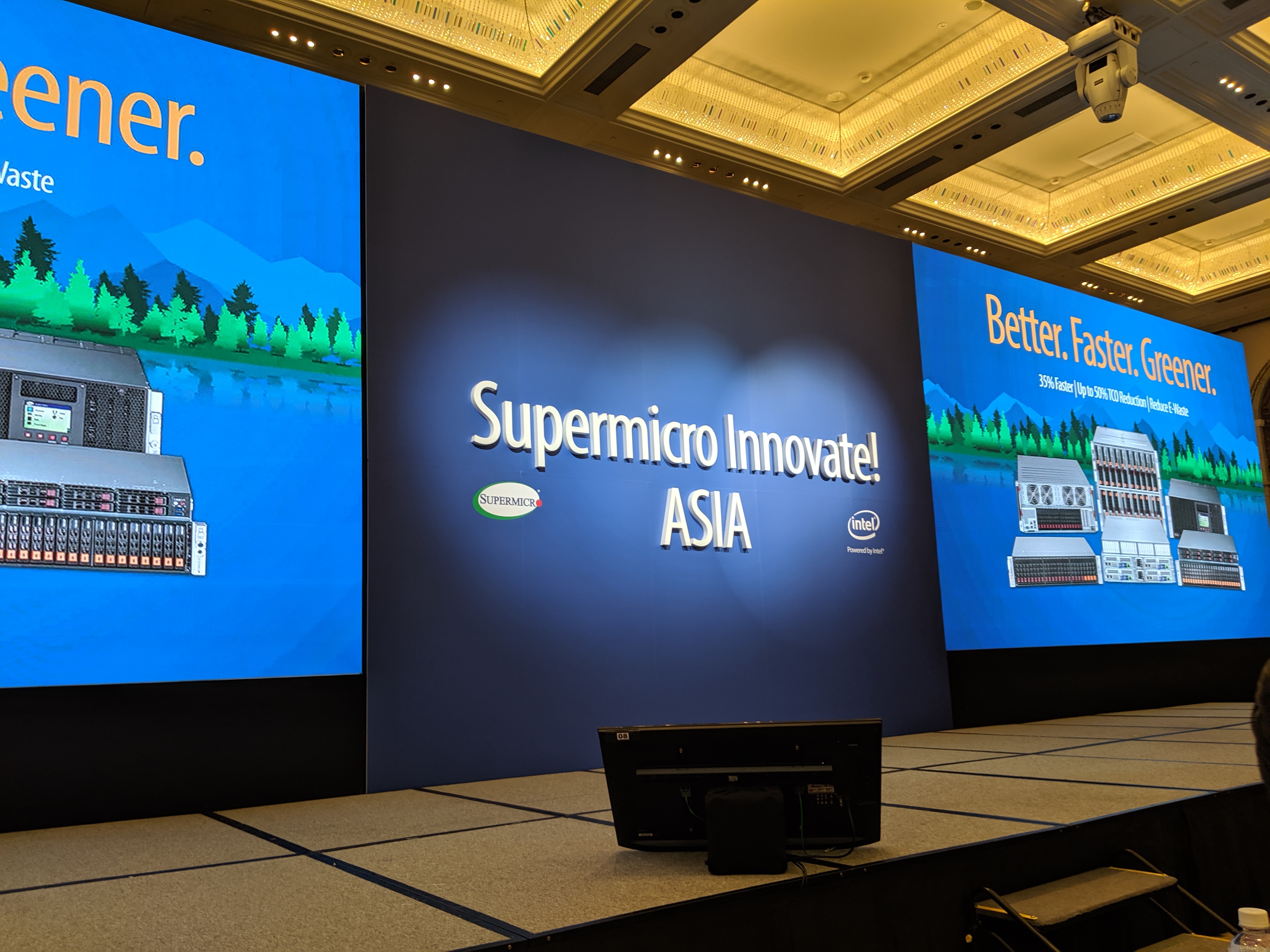 Supermicro showcased their latest 5G, AI, and Resource-Saving technologies which deliver TCO Environmental leadership. Supermicro CEO, Charles Liang, gave his keynote speech on "Green 5G Cloud Infrastructure" where he presented the hardware requirements needed to transition to 5G infrastructure, and the importance of implementing AI at the Edge.
One of our favourite spots on the exhibition floor was the showcase of Compact Workstations from Supero, a subset of Supermicro.
Whilst these systems haven't been officially released yet, Supermicro are testing the waters within the industry. If you would like more information, or would be interested in seeing this workstation, let us know.

AMD unveiled their highly anticipated Radeon™ RX 5000-series gaming graphics cards in addition to brand new Radeon™ DNA (RDNA) gaming architecture which improves efficiency and increases instructions per cycle (IPC). The Radeon™ RX 5000-series is the first graphics card family to take advantage of the RDNA architecture. RDNA will continue alongside their Graphics Core Next (GCN) architecture, which dates back seven years. With Navi, AMD expect it to be more competitive as it will have higher clock speeds, lower power, and PCIe Gen4 enabled using RDNA™.
AMD also announced their third-gen Ryzen™ CPU family, consisting of five new models that range from Ryzen™ 5 with six cores up to a Ryzen™ 9 with twelve cores.
Whilst AMD didn't officially announce the release date for the next generation of EPYC™ CPUs, they stated that speeds will be up to twice as fast and can allow over 10,000 cores to work together on HPC applications.
If you are interested in seeing what else AMD has to offer, you can book a slot to visit our NDA room at ISC and see the most hotly anticipated releases!


An exciting demonstration at the Supermicro Innovate ASIA event explored how AI technology can use video streams of streets and car parks and analyse the feed to determine whether cars are parked legally or illegally. The demo noted if cars were parked within a parking bay or if they are parked on the street, and also differentiated cars from other vehicles/trailers etc. The technology can take this information and, if appropriate, issue a penalty charge if a car isn't parked in a bay, or if it has overstayed its parking time. A great example of how you can use NVIDIA® T4 GPU's at the edge for real-time inference, the whole solution was packaged into a small Supermicro embedded platform.
To find out more about NVIDIA® T4, you can watch our technical webinar to find out how NVIDIA® T4 GPUs can be utilised for your workloads.
Watch our NVIDIA® T4 Webinar here.


Intel® released details about its new Core i9-9900KS; an eight-core 16 thread model that boosts to 5.0GHz on all cores! The Core i9-9900KS uses 'Coffee Lake' architecture and has the same processor as their standard Core i900K.
Intel® also announced 14 new entry-level Xeon® SKUs in the Intel® Xeon® E-2200 line which can be supported by Supermicro systems. It has a similar feature set which includes PCIe Gen3 support and the E-2200 series is still based on 'Skylake' architecture.
We will have our Intel® Select Solution on our stand at ISC this year, be sure to visit us to find out more.
See what's on our stand at ISC here!
If you would like to request more information about our time in Computex or have an interest in any of the technologies on show, get in touch by calling us on 01727 876100 or emailing our Sales team on [email protected]