Posted on 19 March, 2019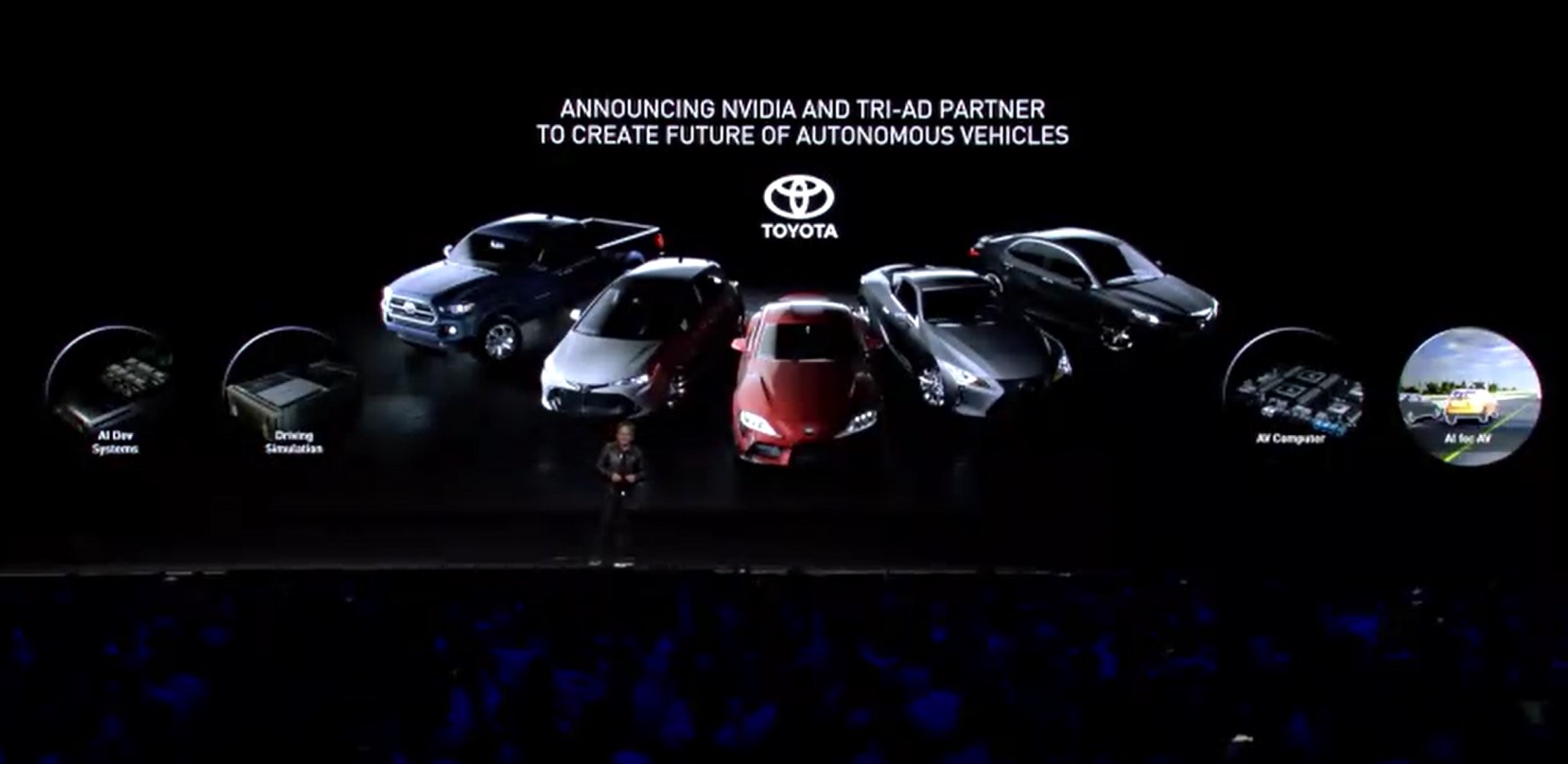 NVIDIA also announced during the GTC19 keynote that Toyota Research Institute-Advanced Development is the first customer of DRIVE Constellation, which is a data centre solution, comprising two side-by-side servers.
It was an exciting moment near the end of the GTC19 keynote when CEO and Founder of NVIDIA®, Jensen Huang, announced the partnership between these two huge organisations - the broad partnership includes advancements in:
AI computing infrastructure using NVIDIA GPUs
Simulation using the NVIDIA DRIVE Constellation™ platform
In-car AV computers based on DRIVE AGX Xavier or DRIVE AGX Pegasus™

"Our vision is to enable self-driving vehicles with the ultimate goal of reducing fatalities to zero, enabling smoother transportation, and providing mobility for all," said Dr. James Kuffner, CEO of TRI-AD. "Our technology collaboration with NVIDIA is important to realizing this vision. We believe large-scale simulation tools for software validation and testing are critical for automated driving systems."
As both AI and deep learning are both very relevant, it was vital they were included in the production of next-generation automated vehicles as well as simulation which was proven to be very valuable in testing and validating all hardware and software before the vehicles were put on the road.
NVIDIA founder and CEO Jensen Huang added, "Self-driving vehicles for everyday use and commercial applications in countless industries will soon be commonplace. Everything that moves will be autonomous. Producing all these vehicles at scale will require a connected collaboration for all elements of the system. Our relationship with TRI-AD and TRI is a model for that collaboration."
You can view the Original Press Release here.