Posted on 24 September, 2018
Our Annual T.I.D returned - Bigger and Better than ever before!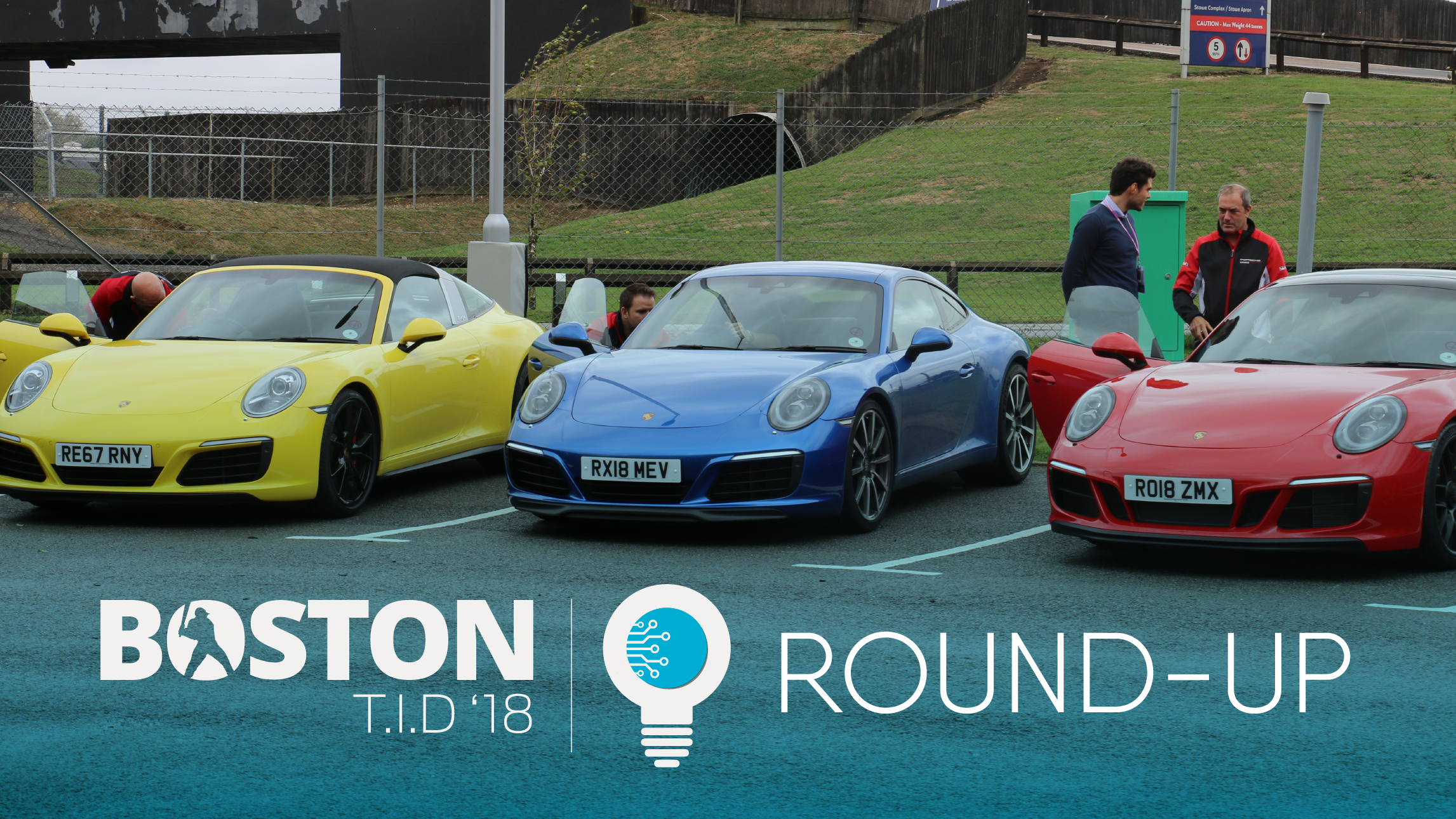 Team Boston took the short trip to Northampton for our annual Technology Innovation Day at the Porsche Silverstone Experience Centre, with this year being bigger and better than ever!
Our annual Technology Innovation Day gathered partners and prominent guests together for small seminars and topic discussions from the latest technology, benchmarks and product releases to their predictions on what's next for the industry.
As usual, we hosted this year's T.I.D. at the Porsche Driving Experience Centre in Silverstone, next to the famous Hangar Straight. Attendees started the day with a hearty breakfast in the Porsche restaurant followed by an opening presentation by Managing Director, Manoj Nayee. Being around such prestigious cars made it necessary to mention Boston's move into Computational Fluid Dynamics while our other key market segments and technologies, such as Deep Learning & AI, NVMe over Fabrics and our Roamer MU-VR, were all mentioned in the opening speech.
Thereafter, our attendees split into groups for our partners to present their new roadmaps, product releases and special NDA news. Get in contact for more information on their presentations!
| | |
| --- | --- |
| Vendor | Presentation |
| | A+ Servers, AI SuperServers & More |
| | NVIDIA Product updates & roadmap |
| | Tuning your SSD endurance to suit your apps |
| | 10/25GbE & 40/100GbE Adaptors, Switches and Cables |
| | AMD EPYC Updates |
| | Benchmarking scores |
| | NVMesh Speed – with Boston Limited |
Sea Bream, Venison Carpaccio, Butternut Squash and Tiramisu were just a few meal choices our attendees were treated to in a 3-course lunch before the most anticipated activities of the day - the driving experiences!
Thankfully, there were no bottlenecks on the track while our attendees throttled Porsche 911's and Boxster's or Cayman's through their paces before 'relaxing' in an Off-Road Cayenne experience. Highlights of the driving activities featured attendees trying to hold their nerve and keep the car straight on the Kick-plate and Ice Hill. Additionally, demonstrating the power of these innovative cars through launch control, brake-testing and the handling circuit was just as lively!
In a change to last year's schedule, the Human Performance Centre activity was substituted for 1-2-1's to give attendees valuable time with our partners. In-depth discussions regarding earlier presentations, requirements and solutions wrapped-up in a 10-minute, speed-dating style format!
We'd like to give a special mention to James who celebrated his birthday with us and received the GT Passenger Experience!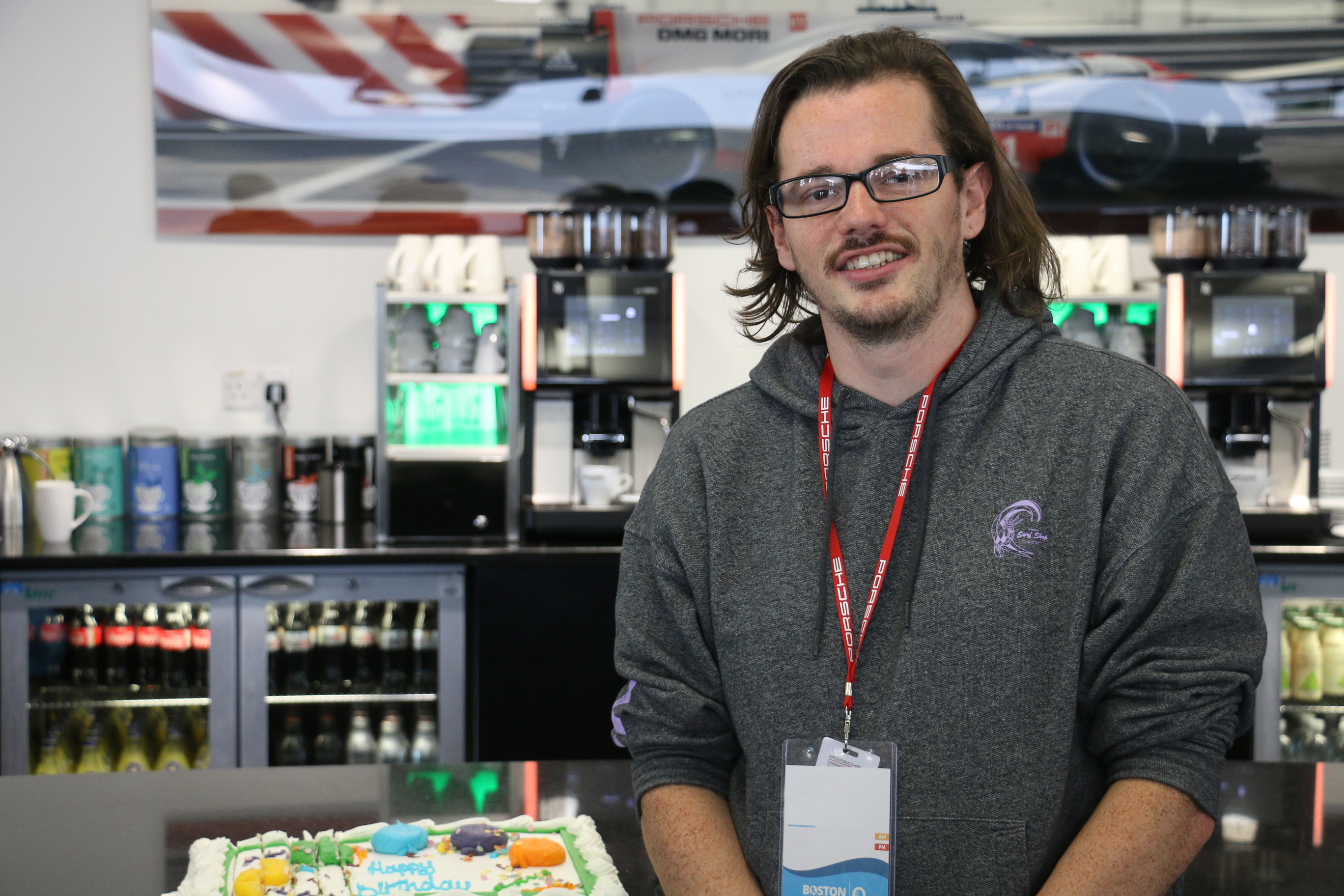 We're pleased to run this yearly event to allow our attendees face-to-face time with vendors, product managers and industry experts. Thank you to our attendees and sponsors who made this day possible!
Visit our Flickr for more pictures of the event!