Posted on 21 December, 2017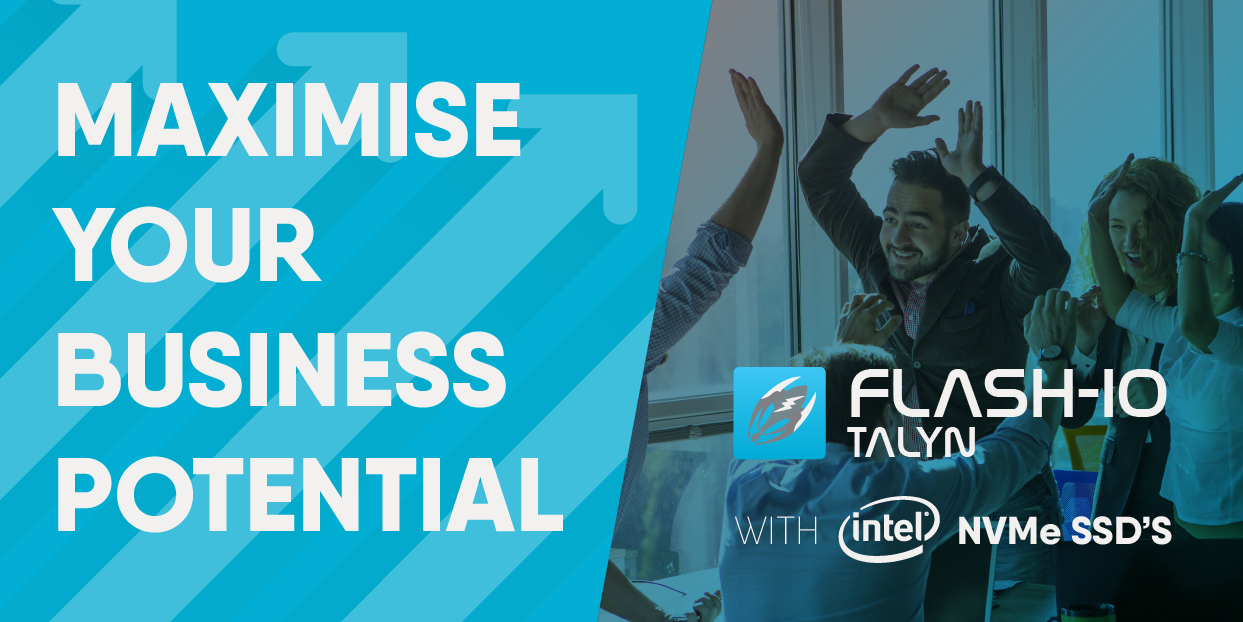 The Boston Flash-IO Talyn is now powered by Intel® NVMe SSDs; if you're not familiar with the range here is some information you may be interested to know.
The Intel® Solid State Drive Data Center Family with Non-Volatile Memory Express* (NVMe*) shrink the footprint of your datacentre enabling efficiencies via software-defined infrastructure—whilst tackling your most data-intensive workloads.
Their reliability is proven
"Intel SSDs for the data centre exceeds the JEDEC* standard for annual failure rate, setting the industry pace. Reliability features include power-loss detection and soft-error mitigation to avoid silent data errors."
Exceptional performance
The Boston Flash-IO Talyn is built on Intel® Xeon® Scalable Processors; "High-bandwidth Intel SSDs with NVMe* bring data directly to Intel Xeon processors—providing near-real-time results for big data analytics. Faster input/output operations per second (IOPS) deliver more performance per server, significantly cutting latency."
Low total cost of ownership (TCO)
"With Intel SSDs with NVMe*, you can shrink your storage footprint, increase storage density, and support data-intensive workloads like high-performance computing at a reduced total cost of ownership."
What is the Boston Flash-IO Talyn?
Solving one of the biggest challenges in computing today, Excelero enables low latency and high-performance access to NVMe volumes to be delivered to remote clients with minimum processor overhead. Employing technologies such as RoCE v2 and 100Gbit/s EDR InfiniBand or 100GbE from Mellanox's Connect-X 5 range, processor overhead and latency is kept low, whilst bandwidth is plentiful.
NVMesh is a Software-Defined Block Storage solution that features Elastic NVMe, a distributed block layer that allows unmodified applications to utilize pooled NVMe storage devices across a network at local speeds and latencies. Distributed NVMe storage resources are pooled with the ability to create arbitrary, dynamic block volumes that can be utilized by any host running the NVMesh block client. These virtual volumes can be stripped, mirrored or both while enjoying centralised management, monitoring and administration.
The Boston Flash-IO Talyn is available as either a disaggregated or converged solution, making it a perfect fit for different use cases.
Download the Boston Flash-IO Talyn datasheet here
Arrange your test drive on the Boston Flash-IO Talyn via Boston Labs