Posted on 06 July, 2017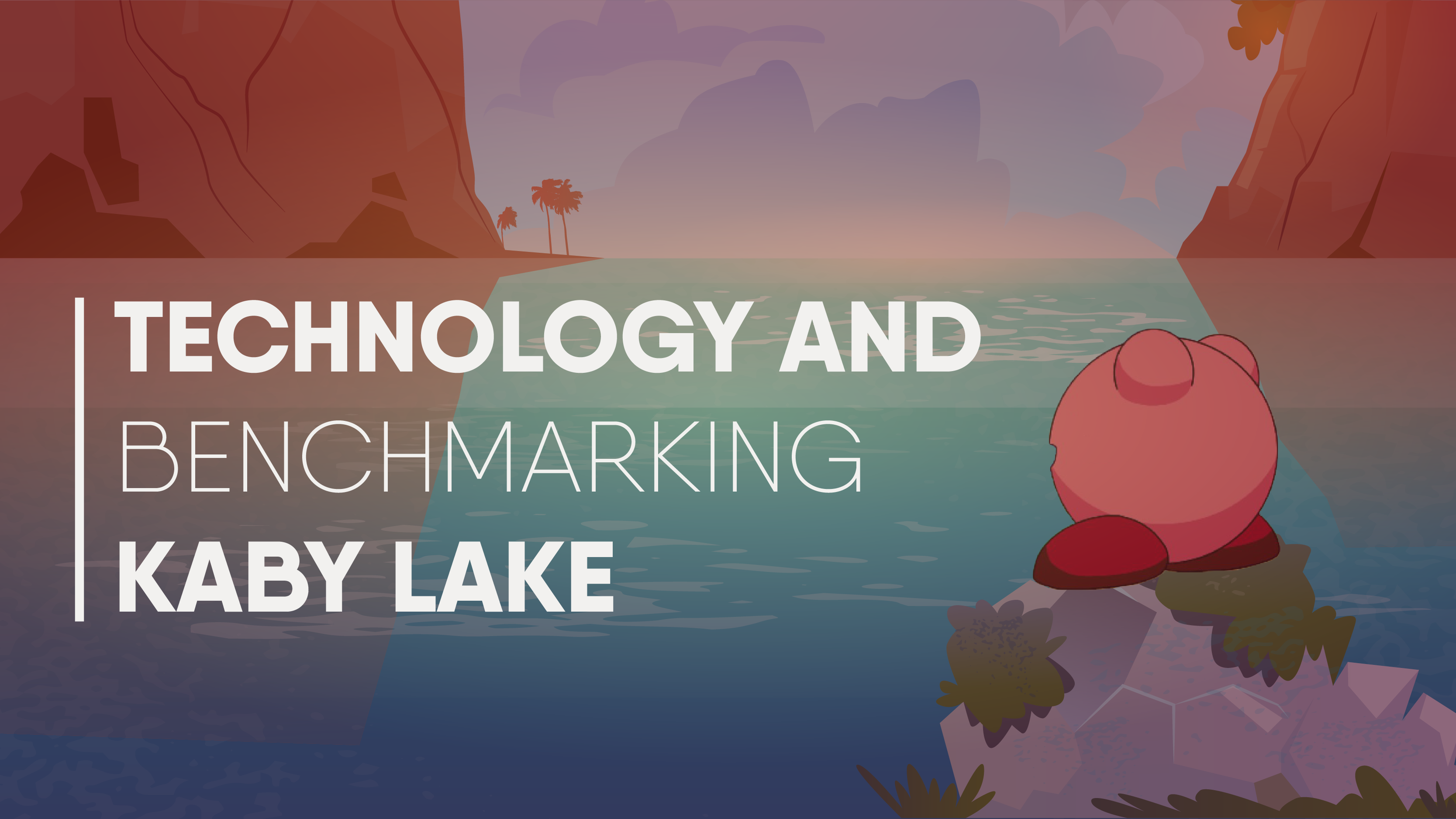 Intel's Kaby Lake may sound like the love child of the Kirby video game character and a lake but it's in fact the code name for the latest iteration to the Xeon E3-1200 series.
Imaginatively but clearly named E3-1200 V6 is the next processor generation from the E3-1200 v5 range, and launched in Q1, 2017. This is also based on the same architecture as a number of the Core i7 7th generation processors which launched earlier in the year, bringing Kaby Lake to the desktop.
So apart from how I personally read the code name of the range what technological improvements have been brought forth with this new processor architecture?
Technology upgrades
With any new technology or architecture comes higher performance and improved feature sets. Not every feature or small detail is noteworthy. Fortunately, we are here to guide you through all that's worth knowing about.
First and foremost, with Kaby Lake comes a small power saving, with a maximum TDP of up to 73W for high end SKU's versus the previous Skylake generation of up to 80W. If you pay for example 12p per kWh then over a year this 7W difference would result in £7.35 saving per year for just the processor. That doesn't sound like a lot, but over 1000 systems that's £7350.
Memory support is largely similar however the memory controller now supports DDR4 up to 2400MHz, from DDR4 2133MHz of the previous generation.
Additionally, models from the E3-1230 v6 up to the E3-1280 v6 have seen an increased base clock and turbo frequency between of 100-200MHz compared to their v5 counterparts; improving performance in turn.
Within the Xeon range are SKU`s ending in "5" include Intel HD Graphics P630 on chip, while "Core" models aimed at consumers employ the use of the Intel HD Graphics 630. These do use the same silicon the only difference is the P630 has a difference driver set with features optimized for professional workstation and CAD software. If you're interested in finding out more about which applications are validated, a list of certified can be found here.
The performance of the P630 is identical to the Intel HD Graphics P530 of it' Skylake predecessor) and is according to Intel, 1.94x faster than the old Intel HD Graphics P4000 which came before that.
Other notable features include DirectX 12 support, QuickSync Video for faster encoding of HEVC and VP9 and support for up to 3 displays, all concurrently outputting at 4K.
The Intel Xeon E3-1200 v6 and 7th Generation Core series line up
Below is the line up of Kaby Lake processors which are available in a standard socketed package. This list is not absolutely everything intel has released however, there are also some additional processors which come pre-installed and soldered down in some embedded motherboard SKU's.
Low power Xeon E3-1200 SKU`s have not been updated through to the V6 generation, meaning the E3-1260L v5, E3-1240L v5 and E3-1235L v5 are still the best option for energy conscious applications.
Which Supermicro boards and systems support the Kaby lake range?
Motherboards/systems that previously supported E3-1200 V5 Xeon series can support the V6 range shown above if the BIOS is version has been updated to 2.0 and above prior to installing the processor. This would generally mean any board with the part number X11Sxx is compatible, but please double check compatibility for your model before making any purchases.
Note- if you plan to upgrade to a E3-1200 v6, or if you're building a system with this generation processor for the first time, make sure the motherboard BIOS is 2.0 or greater, or upgrade with an E3-1200 v5 installed BEFORE you install the E3-1200 v6. If not, then the board will not POST and you will not be able to upgrade the BIOS.
If you would like a copy of the 2.0+ BIOS update either contact Boston's support team via the portal, or go to the Supermicro product page for the motherboard/Superserver, this will have the link for the BIOS update and full instructions on how to flash.
Boston Labs - Benchmarks
Boston labs has on site test facilities where we're continuously benchmarking the latest and greatest hardware, and Kaby lake is no exception. We're currently running through our suite of benchmarks and are eagerly compiling the results for you in the second part of this article coming soon.
With new and improved technologies emerging all the time, it can be a daunting for customers planning their future projects. Making the right decision about new hardware is a difficult proposition, made even harder when clients are unable to test and understand the hardware first before making their purchase.
That's why we invite out customers to test new products here at our lab, or remotely from the comfort of your own office before purchasing. If you think Kaby lake could be of interest to your project, do get in touch with our sales team to see what we can do for you.
Part 2 of this blog coming soon...